We are all familiar with luxury brands such as Versace, Prada, Diesel and Giorgio Armani. These brands create finely crafted, highly coveted, and very expensive pieces. We know they are costly and luxurious, but do we understand the classification that the apparel industry would assign such brands.
The apparel industry has many terms to classify various elements such as garment price points. In all honesty, it can get rather confusing. In an effort to help make this issue a tad big more manageable, Apparel Search has created the following price point definition guide.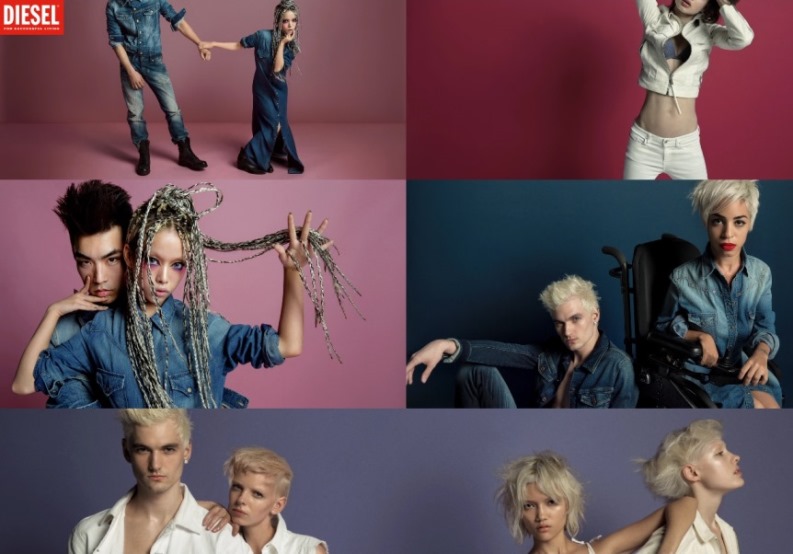 Here is a quick test to see if you need to review our guide. If this following paragraph presents confusion to you, you may want to try our guide:
"Just as luxury refers to a very high-end class of brands, contemporary refers to a segment of designer brands. It falls below luxury and along the same level as bridge, which is a segment that features secondary, lower-priced lines by luxury designers using lower-priced fabrics. From there lies the moderate category, which includes lines like Levi's, and budget, which consists of mass market brands like Forever 21 and H&M. Lastly, you have the off-price category, which includes discounted pieces, off-season fashion and close-out pieces from retailers ."
Fashion Industry Price Point Classifications
Budget or mass market - The low end of the apparel spectrum with clothes, footwear, and accessories that retail at relatively low price points. Garments are typically at fair quality and at fair value. Often casual sportswear such as jeans and T-shirts falls into this category. However, the clothing category is not the primary issue at hand. For example, not all jeans or tees would qualify. Keep in mind that these silhouettes can be designed by high end designers and would too expensive to be for budget or mass market. It is important to think of the brand in addition to the garment type. Mass market apparel sometimes is a knockoff of higher priced designer items. When we say "knockoffs", we refer to clothing with similar appearance but are sold at popular prices to the masses. It is important to note that "typically" the quality would be lower along with the price. The "mass market" segment received its name because it serves the "masses" (has a large consumer base). The mass market and budget driven stores typically buy in large quantities so they are able to keep retail prices low. Many designers are starting to turn to mass market retailers such as Target to introduce lower-priced, but well-styled merchandise: Cynthia Rowley, Todd Oldham, Liz Lange, Isaac Mizrahi are a few. Old Navy, Cherokee, and Mossimo are a few popular budget labels. Product sold at mass market is intended for broad consumption. Product is often derivations of popular styles and staples. This is the lowest price classification in which one would find advertised brand names. Prices are below average. Promotion of this price range to consumers is often based on value. Retailers in this space typically work on high volume and low profit margins.
Discount or Off-price – Low priced merchandise. This price range may include samples, close-outs, discontinued, season items or irregulars. The clothing could have been at any price originally, but is retailing for less now. Outlet malls or stores like Ross are example of off-price retailers selling a mixture of discount labels. This category contains two primary sources of merchandise. The first kind are produced specifically for the discount market. The second sort of discount goods is clothes that have been sold in the off price market because the items didn't sell at the originally intended price point category. Some designers move down to discount price points if their brand is becoming less sought after than it had been in the past. There are a broad range of discount stores. Some sell goods that are very low priced such as dollar stores and other discounters such as TJ Maxx sell moderate. Other discounters sell bridge or contemporary. Discount is difficult to categorize because a discounter can sell a wide variety of classifications. They can sell moderate, better, bridge, designers, etc., as long as it is done at a reduced price.
Moderate - Dresses, sportswear, career wear and nationally advertised apparel brands fit into this price point category. Companies such as Nine West, Levi's, Gap, Van Heusen, and Land's End are all in the moderate range. Medium priced merchandise which is a step above budget. This is the price classification that majority of clothing and footwear fall into. The majority of Children's wear labels also fall into this category. Many fashion labels straddle this category. Retailers such as Dillard's and Macy's maybe considered to be a moderate department store although their women's wear and men's wear can hit contemporary and better price points. The bulk of sportswear falls into moderate category.
Contemporary - This price range is also referred to as Popular. Contemporary means belonging to the same period of time. Conforming to modern or current ideas in style, fashion, design, etc. Contemporary - More of a fashion-forward look, than just a specific price point. This classification is often aimed at women in their '20s and early '30s who are looking for trendy apparel, but at an affordable (at least compared to designer) price. BCBG, Bisou Bisou, Betsey Johnson, XOXO, Isabel Ardee and Rebecca Taylor are all considered contemporary lines. Contemporary fashion usually refers to modern, hip or in. However it also means the style of a certain time. So the contemporary fashion of a decade ago would differ from the contemporary fashion of a century ago. More of a fashion-forward look, than just a specific price point. This classification is often aimed at women in their '20s and early '30s who are looking for trendy apparel, but at an affordable price. A great contemporary brand is one with a unique look and feel. Although similar or higher than Better in regard to pricing, Contemporary implies the latest in new styling. Sort of avante-garde and trendy (The avant-garde pushes the boundaries of what is accepted as the norm or the status quo, primarily in the cultural realm). This category is clearly targeted for younger fashion-forward consumers, sizing is typically limited to juniors and misses. Contemporary is currently one of the hottest categories. It represents street wear and trendy fashion conscience merchandise, at below Bridge pricing. This is possibly one of the fastest growing pricing categories in the industry.
Better - Medium to higher priced merchandise. Sportswear, coordinates and dresses may all appear in better lines. Jones New York, Perry Ellis and Anne Klein are two examples of a better-priced line. The fabrics, styling, and craftsmanship are of better quality than lower-priced items. These products are slightly higher profile lines that are found in department stores. Promotion of this price range to consumers is often based on an implied high standard of quality. This is usually the lowest price point category for what consumers consider a "designer" line such as Liz Claiborne or Jones New York. It is important to keep in mind that a "designer" name brand may have a stable of similarly named labels designed to hit varying price points. A designer may have brands in the Better category, but also other similar brands in another category. The Better category is the cut off point for children's apparel. Some kids brands venture into better and some brands actually go higher. But most childrenswear lines are moderate or lower.
Bridge - A "bridge" between better and designer, this category is often for career separates and dresses in finer fabrics. Bridge is usually the lower priced or secondary lines of fashion designers. Bridge products have the look of designer products but are made from less expensive fabrics. Examples are Lauren by Ralph Lauren, Donna Karan's DKNY line, Emmanuel Ungaro's Emmanuel line and JOE for Joseph Abboud. Ellen Tracy and Dana Buchman may also fall into this range. There is a large amount of competition in this apparel price range category.
Designer - Designer products cater to the high priced prestige or luxury market. True designer collections often sell at a rather steep price point (meaning; expensive). The fabrics, construction, detailing and trimming are usually superior to other ready-to-wear items. At this level, the designer can give free reign to creativity without too much concern to cost as in a bridge line. Designer clothing usually sells in specialty boutiques, or boutique sections in fine department stores. Examples of designer clothing are Gucci, Prada, Versace, Balenciaga, Marc Jacobs, Joseph Abboud, Bill Blass, Calvin Klein, and Oscar de la Renta. This category includes the RTW (Ready to Wear) lines of haute couture designers such as Chanel and Issey Miyake, etc. Designer Clothing is usually the product into which a designer pours his or her heart and soul. Although most of these designers produce a bridge collection as well, the designer collection is usually tagged specifically with the designers name. For example, the "Giorgio Armani Collection". There is a distinct difference in price and garment construction between designer and bridge although both may appear to carry the same designer name.
Haute Couture and Made-to-Measure – Couture and Made-to-Measure are similar but different. Haute Couture is limited to syndicate members producing made to measure pieces. If a fashion designer is not a syndicate member, they are not technically a Haute Couturier designer. Learn more about syndicate membership at the Mode A Paris website. Made-to-Measure is clothing that is manufactured specifically for one person. It is cut & sewn specifically for their body dimensions. Made-to-measure apparel or couture costs tens of thousands of dollars and only a handful of clients can afford it. The highest priced garments carry the classification of couture. The literal French translation is, "The finest dressmaking". These are mostly original designs, handmade, measured and cut to fit an individual's specific body measurements. In many cases, couture designs are one-of-a-kinds and usually run several to tens of thousands of dollars in price. This is the absolute upper-end of the market. Couture often gets exposure for a designer through magazine layouts and from celebrities who wear the creations in public. Chanel Couture is an example of a haute couture label.
Do you know the difference between Haute Couture (Made-to-Measure) and Ready to Wear (RTW)?
If you have comments or questions regarding the subject of this page, you are welcome to share your thoughts in this user comments section below. Please keep your discussion directly relevant to the topic.

Thank you for using the Apparel Search website.