This section is for "Retail" Buying Groups. This is not for Buying Agents (garment sourcing agencies).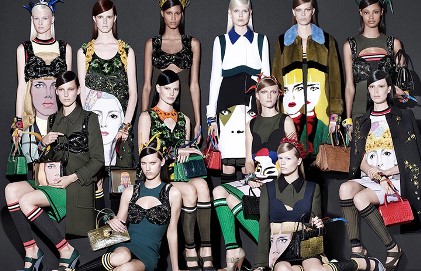 In the United States, a group purchasing organization or buying group is an entity that is created to leverage the purchasing power of a group of businesses to obtain discounts from vendors based on the collective buying power of the group members. In the fashion industry, buying groups exist to help companies purchase clothing or trim supplies at reduced pricing. In addition, many such groups provide discounted rates on freight transportation, customs clearance services, insurance and other industry relevant services. Some organizations will also assist with merchandising and design by providing trend analysis, retail reports, case studies, seminars, and more.
Many purchasing organizations are funded by administrative fees that are paid by the vendors that they oversee. Some are funded by fees paid by the buying members. Others are funded by a combination of both of these methods. The fees can be set as a percentage of the purchase or set as an annual flat rate. Some purchasing collectives have mandatory participation levels for their members, while others are completely voluntary. Members participate based on their purchasing needs as well as their level of confidence in the competitive pricing that has been negotiated by association.
Group purchasing is used in the apparel industry to purchase raw materials, supplies, and finished garments.
Group buying, is also known as collective buying. The primary concept is that products and services can be bought at significantly reduced prices from vendors on the condition that a minimum number of buyers would make the purchase. For example, if Apparel Search was planning to purchase 100 solid white t-shirts from a t-shirt supplier the vendor may quote $2.00 per tee. However, if we grouped together with 20 other companies and were able to purchase 10,000 white tees, the supplier in theory should be able to provide a discounted rate. Collective purchases essentially group orders together to create efficiencies for both the purchaser and the seller.
Below you will find our relevant directory listings. If you find that any of these companies or no longer active or if you know additional companies that should be added, please let us.

Alper International Inc
1412 Broadway
New York, NY 10018
Phone: 212-840-1580
Fax: 212-840-1356
---

Barzilay Goldberg Buying Company
450 Seventh Avenue
New York, NY 10123
Phone: 212-244-6147
Fax: 212-947-3817
---

Carl Day
450 Seventh Avenue
New York, NY 10123
Phone: 212-594-1894
---

Carol Hoffman Buying Office
110 West 40th Street
New York, NY 10018
Phone: 212-382-3805
---

Dianne Cohan Associates
1412 Broadway
New York, NY 10018
Phone: 212-719-3008
---

Doneger Online (Also listed below as Henry Doneger Associates): The Doneger Group is the leading source of global market trends and merchandising strategies to the retail and fashion industry. Leveraging the company's 60+ year heritage, its premier network of market and trend & color forecasting experts works closely together to provide clients with analysis and direction on product and business planning.
---

Equatoriale S.r.l.: (Italy) was established in 1946 and ever since then has been the buying office for many major retailers (chain stores, department stores, mail order catalogues, importers/distributors,...) in all important world markets that handle merchandise such as: apparel, ready to wear, knitwear, fashion accessories, lingerie, hosiery, shoes, leather goods, fabrics, furniture, giftware and household items. Acting as your buying office in Italy we can provide you with all the advantages at a fraction of what it would cost you to establish your own office in Italy. Their professional staff will give you all the necessary guidance and assistance to best fulfill your requirements and objectives. Address: Via Ripamonti, 89 Milan, Italy 20141 Phone: 0039.02.5696941 Fax: 0039.02.5696961 Email: equatoriale@iol.it ContactName: Mr. Andrea Alcalay (President)
---

Global Purchasing Companies: Global Purchasing is a full service buying office that plans and implements retail strategies. They specialize in new store planning and developing programs for established retailers in order to streamline their business and open more doors. The departments they cover are: Men's, Women's & Children's Apparel, Lingerie, Accessories, Textiles (domestics & imports), Home Furnishings, Gift Items and Domestics. Covering all price points. They are dedicated to the success of the independent retailer. Their unique insight also helps them develop strategies for young designers enabling them to become more competitive and their detailed forecasting ensures that manufacturers and retailers are current with selling and fashion trends. Mercedes R. Gonzalez the director of the Global Purchasing Companies, has been a buyer in the garment industry since 1988. Her passion for the industry started when she was 14 years old and went to work every summer for her uncle who owned and operated a manufacturing company in the heart of the garment district in New York.
Retail buying group

Retail Consulting
---

Grupo Moda Inc
61 Jane Street
New York, NY 10014
Phone: 212-465-3458
---

Henry Doneger Associates Inc.
463 Seventh Avenue
New York, NY 10018
Phone: 212-564-1266
Fax: 212-564-3971
---

The Insiders Buying Office: Address: 112 West 9th Street Suite 426 Los Angeles, CA 90015 213-623-1588 213-623-2536 (FX) bob@offpricemarket.com Contact: Robert Libby They are are a leading resource for Offprice Apparel in Los Angeles. They have been taking apparel buyers to major manufacturers, wholesalers, contractors and jobbers for: OFF PRICE APPAREL. Their experienced buyer will pick you up at your Hotel and assist you in selecting the most current styles of clothing in all categories: JUNIOR, CONTEMPORARY, and WOMENS in the Budget, to Moderate to Better Markets, depending on your needs 30% to 70% off wholesale price. Take advantage of their offprice buying success and experience. Book a date to work with them in Los Angeles.
---

Jaimee Azar Ltd.
1384 Broadway
New York, NY 10018
Phone: 212-944-6671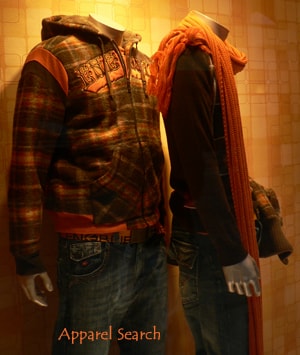 Possible links of interest: