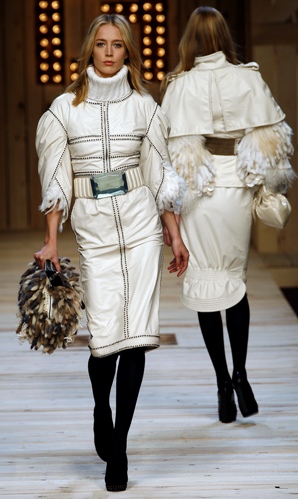 Often we receive questions from young fashion designers as well as apparel industry veterans asking for help finding buyers. Well everyone, let me tell you. It is not so easy finding fashion buyers. As a matter of fact, each day it gets more difficult to find buyers of clothing. The reality is that the clothing industry in the United States has been consolidating for many years. Many of the large department stores have merged together or gone out of business entirely. The mom and pop specialty stores have not faired to well either.
With that said, there are still opportunities. You just have to search a little harder to find the proper fashion boutiques to contact and the proper buyer contact details at the leading department store chains.
Although we do not have all of the answers for you, we are presenting this little guide to help you on your way... Unless you plan to sell pet clothing, or intend to sell your fashion designs to aliens, the industry is basically divided into three primary categories.
If you are producing women's clothing and would like to sell to women's clothing stores, we suggest you check the womenswear buyers section. If you design men's clothing and wish to sell to men's clothing stores, you will find the menswear buyers section most helpful. Anyway, we think you get the idea and can figure out from below the section that is appropriate for you if you sell children's clothing...
If the above sections do not help you, we are sorry... We truly tried to help.
If you have further questions, you can also join us for discussions at the Fashion Industry Network.

Thank you for using the Apparel Search website.