It has been brought to our attention that you are looking for buyers of Women's Clothing. If that is true, we have a few suggestions for you to review.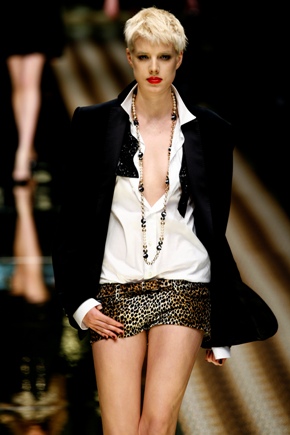 As a fashion designer, you may find that it is easier to design and manufacture clothing then it is to find "buyers" to purchase the clothing that you create. Well, do not get discouraged. Furthermore, do not feel that you are alone. Finding buyers for clothing is one of the most difficult challenges in the fashion industry. Even if you own or license very popular brands, it is not always easy to find a buyer for your fashionable creations.
One way to find women's clothing buyers is to browse the internet for women's clothing stores. You can then contact the stores and ask them to provide you with information on the buyer contacts. However, if you are trying to obtain the buyer names, buyer e-mails address or buyer phone numbers for the large department stores, you may find the task a bit challenging. If you are having a difficult time receiving the proper contact details, you may wish to purchase a salesman buyers guide. The salesman buyer guides are typically updated on a regular basis to make certain that the contact details for women's store buyers are up to date and correct. Granted, all of the books may have a few errors, but for the most part they are kept well up to date. Keep in mind that clothing store buyer details change often so it is common to encounter a few details that are out dated. The reality is that buyers change quicker then buyer guides can be printed...
If you wish to contact clothing stores without the use of a buyers guide, you can search the categories of the women's clothing store directory. From these categories of women's fashion, you will find stores that sell those particular garments. You can then contact these retailers to find out the contact information for the store buyers.
Bloomers

Bridal Apparel - Wedding Clothing

Clubwear /

Exotic Clothing

Corset - retail stores selling corsets

Dresses

- stores selling prom dress, wedding dress etc.

Exercise Clothing Stores - Fitness Apparel

Furs - retailers selling fur clothing

Halters - store directory

Handbag Stores Selling Handbags or Purses

Hosiery, Lingerie & Underwear

Kimono Retail Stores

Maternity Clothing Stores

Outerwear Store Directory

Petite Size Clothing Stores

Plus Sizes Clothing Stores

Salwar - Saree Retailers

Sarongs Retail Stores

Shawls

-

Scarves Retail Stores

Shoes for Women - women's shoe stores

Sleepwear Stores for Women's Pajamas etc.

Sorority Clothing Stores Directory

Swimwear Stores for Women's Swimsuits

Urban Clothing Retailers

Women's Clothing

& Junior's Clothing Stores

Yoga Clothing Stores
Look for women's apparel buyer guides at the Fashiondex Book Store. You also can check out the Fashion Books website.
If you wish to be a fashion industry buyer, you need to learn about fashion. Now, it is important to understand that "Apparel", "Fashion", and "Clothing", are rather synonymous. Therefore, if you wish to become an expert on fashion, you also want to have a full understanding of apparel.
Learn about Women's Apparel.

Thank you for using the Apparel Search website.