Nanette Lepore is an American fashion designer based in New York City.
Driven by her passion for a good party and her tenacious commitment to quality craftsmanship, Nanette Lepore built a fashion empire. Nanette was born in Youngstown, Ohio, to an eccentric Modern artists and a stylishly smart schoolteacher. When she wasn't traipsing across the country with her family in a VW Bus, she was sewing sheets into gowns for the neighbors. She continued to love fashion throughout her bohemian upbringing (What is bohemian fashion?) and when she married painter Robert Savage, the young couple headed east to take on New York. The birth of her daughter, Violet, sparked a sense of vibrant life in her designs and the next year she staged her first runway show.
New York magazine has said that "her gypsy-influenced designs are feminine and youthful. The looks are full of bold colors and bright prints, with ruffles and lace that manage to look good-time-girly but not overly frilly."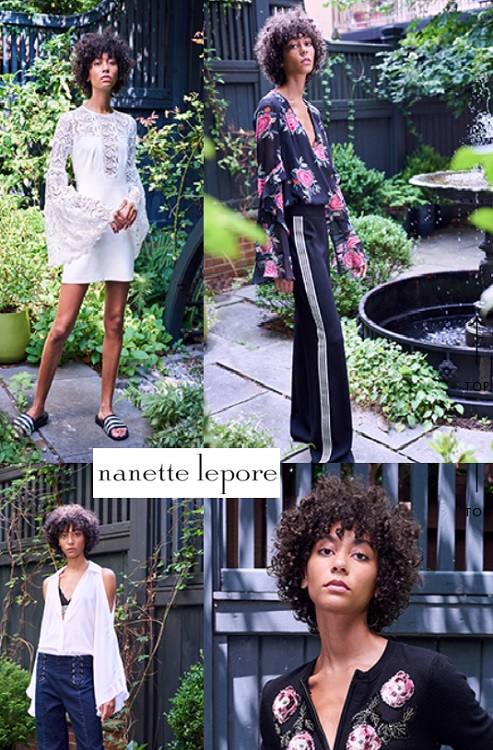 Learn more about the Nanette Lepore fashion brand for women.
We hope you enjoy bohemian fashion as much as we do. This brand has been a fine example of a bohemian lifestyle brand.
If you have changed your mind and do not wish to research the brand Nanete Lepora, you can use the search engine on this page to find another clothing label that may be of more interest.
When you are ready to research additional fashion brands for women you can try the following pages to find our alphabetical list of women's fashion brands.
Have you seen our Fashion Designer Directory section.
Apparel Search is a leading guide to fashion, style, clothing, glam and all things relevant to apparel. We hope that you find this Nanete Lepora page to be helpful.
The clothing that you are wearing today is most definitely in style. You are clearly a trendsetter.

Nanete Lepora