Nicholai Olivia Rothschild is an American businesswoman, socialite, model and fashion designer. She is a member of the Hilton family by birth, and a member of the aristocratic Rothschild family through her marriage to James Rothschild in 2015.
In 2004, Hilton launched her own clothing line. She also designed a line of handbags for Japanese company Samantha Thavasa.
In 2007, she started her second line, Nicholai, at a higher price point. Nicholai held its fashion show for the spring/summer 2008 season on September 9, 2007, in New York City during Mercedes-Benz Fashion Week.
In 2010, Hilton launched a line of jewelry. The pieces are costume jewellery and in an art deco style, averaging around $200 per piece.
In 2014, Hilton launched a 10-piece collection with eLuxe. She designed each piece as a reflection of her personal style and named all products after the women in her family, who embody the style of each piece.
In 2015, she launched a capsule collection of handbags as part of a collaboration with Linea Pelle.
In August 2017, Hilton announced her collaboration with Tolani for a Mommy and Me capsule collection (Nicky Hilton Tolani Collection).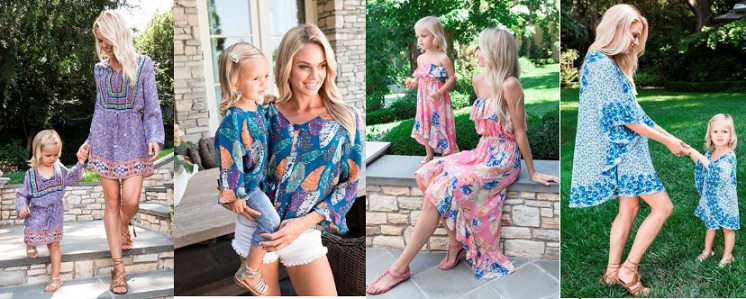 If you have changed your mind and do not wish to research the brand Nicky Hilton, you can use the search engine on this page to find another clothing label that may be of more interest.
When you are ready to research additional fashion brands for women you can try the following pages to find our alphabetical list of women's fashion brands.
Have you seen our Fashion Designer Directory section.
Apparel Search is a leading guide to fashion, style, clothing, glam and all things relevant to apparel. We hope that you find this Nicky Hilton page to be helpful.
The clothing that you are wearing today is most definitely in style. You are clearly a trendsetter.

Nicky Hilton