PAIGE is dedicated to designing the pieces you'll live in. Explore our lifestyle collection of premium denim jeans and apparel for men and women.
Their brand first launched in February 2005 in high-end retailers including Intermix, Ron Herman, Bergdorf Goodman and Harvey Nichols. Paige's designs became an instant obsession of consumers, celebrities, and prominent fashion editors. Quickly, they unveiled their men's, petites and maternity ranges - all created with the same commitment to the craft.
They partner with the best wash-houses in Los Angeles. Every style they create is wear-tested, and tested again. They are completely obsessed with designing pieces you'll live in-jeans that go from morning to moonlight; the perfect pair that works like a charm, always; pieces to help you stand tall in what you're wearing, and take you exactly where you want to go.
The brand is developed by Paige Adams-Geller. Passionate about creating clothing that reflects and celebrates a life lived to the fullest, Paige Adams-Geller's vibrant entrepreneurial spirit and convention-breaking ways continue to inspire and empower.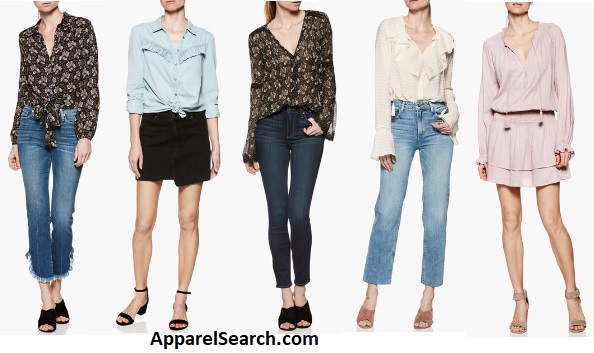 Learn more about the women's Paige fashion brand.
If you have changed your mind and do not wish to research the brand Paige Premium Denim, you can use the search engine on this page to find another clothing label that may be of more interest.
When you are ready to research additional fashion brands for women you can try the following pages to find our alphabetical list of women's fashion brands.
Have you seen our Fashion Designer Directory section?
Apparel Search is a leading guide to fashion, style, clothing, glam and all things relevant to apparel. We hope that you find this Paige Premium Denim page to be helpful.
The clothing that you are wearing today is most definitely in style. You are clearly a trendsetter.

Paige Premium Denim