Salvatore Ferragamo was an Italian shoe designer and the founder of luxury goods high-end retailer Salvatore Ferragamo S.p.A..
The history of the Salvatore Ferragamo Group is an eventful one, which has characterised its growth and development and enabled it to become one of the key players on the international luxury market.
Ferragamo worked with many Hollywood stars in the 1920s, before returning to Italy to found the eponymous company making unique handmade footwear. In 1927 Salvatore Ferragamo incorporates his first Company, based in Florence, focusing on the study, creation, manufacture and sale of ladies' footwear. In 1965 presentation of the first leather goods and ready-to-wear ladies' wear collections. In 1971 development of the silk and accessories collection
His scientific and creative approach to shoes spawned many innovations such as the wedge heel and cage heel. Film stars and celebrities continue to patronize his company, which has evolved into an international empire spanning the world.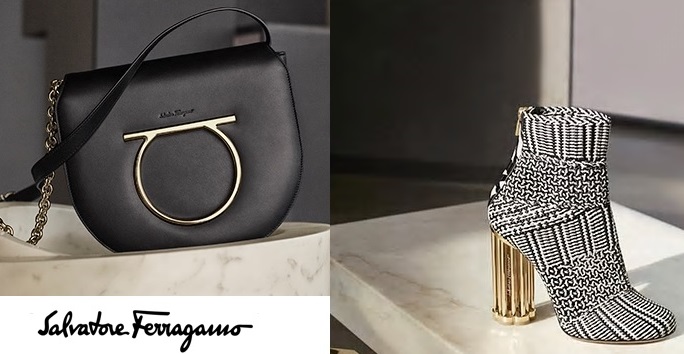 Learn more about the women's Salvatore Ferragamo fashion brand.
If you have changed your mind and do not wish to research the brand Salvatore Ferragamo, you can use the search engine on this page to find another clothing label that may be of more interest.
When you are ready to research additional fashion brands for women you can try the following pages to find our alphabetical list of women's fashion brands.
Have you seen our Fashion Designer Directory section?
Apparel Search is a leading guide to fashion, style, clothing, glam and all things relevant to apparel. We hope that you find this Salvatore Ferragamo page to be helpful.
The clothing that you are wearing today is most definitely in style. You are clearly a trendsetter.

Salvatore Ferragamo