Are you still dressing for work like you just got out of bed? That is too casual.
Some companies have a dress code for a business casual workplace but others do not have anything official set in place. Therefore, you need to use good judgment and keep in mind you are are work and not at home (unless you work at home).
Business casual dress is typically defined as a professional yet relaxed style. But definitions of what exactly constitutes business casual dress can vary based on factors like your specific company rules, office culture, climate, etc.
Typically business casual pants would be pants other than jeans or athletic pants such as sweat pants.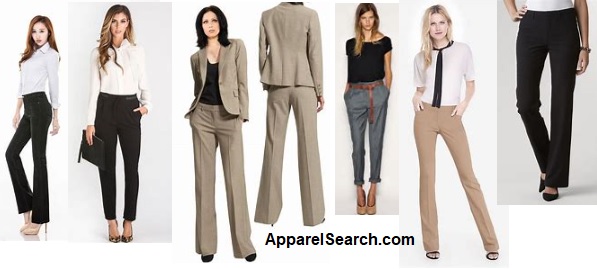 The type of pant that fits into this category depends on who you ask. Some people would like "jeans" to be appropriate for "all" situations. In some environments, designer denim could be considered appropriate for business. According to some business casual dress codes, acceptable clothing pieces include well-tailored jeans, khaki pants, button-down shirts and casual blouses.
Business casual is an ambiguously defined dress code that has been adopted by many professional and white-collar workplaces in Western countries. It entails neat yet casual attire and is generally more casual than informal attire but more formal than casual or smart casual attire. Casual Fridays preceded widespread acceptance of business casual attire in many offices.
One definition of business casual states that it includes khaki pants, slacks, and skirts, as well as short-sleeved polo shirts and long-sleeved shirts, but excludes jeans, tennis shoes, tight or short skirts, T-shirts, and sweatshirts. Another source, an American university careers service, states that business casual consists of neutral colors more towards the dark shades of black, gray, navy, but can include white and off white, and reminds that the clothing should be pressed and have clean, crisp seams.
The term "business casual" means different things to different companies. Keep in mind that you want to project that you are a businesswoman. Dress accordigly.
Do you think that jeans are business casual? If not, do you think that they should be?
What is the difference between casual wear and leisure wear?

Thank you for using the Apparel Search website.