What is the difference between a pant and a trouser? Nothing, they are the same thing. Pants an outer garment covering each leg separately. They often extend from the waist to the ankle but they are available in various lengths.
Pants are made in a wide variety of fabrics. One of which would be wool. Cashmere wool is a particularly luxurious fabric option for trousers.
Cashmere wool, usually simply known as cashmere, is a fiber obtained from cashmere goats. When processed into fabric, it results in a warm and exceptionally soft fabric.
Cashmere is often mixed with other type of wool or silk to reduce the cost. If you really want to enjoy warm and soft cashmere you should go for 100% pure cashmere pants.
You can find a wide assortment of colors, sizes, and styles of cashmere fabric pants. You will find styles for business and dressy events as well as casual lounge pants.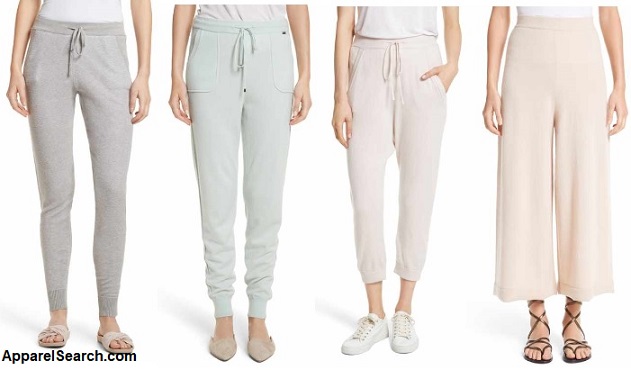 You can find cashmere pants at fine retailers such as Nordstrom.