Are you actually looking for ladies corporate casual shoes? We hope you are because the reality is that you have found our page on the subject. In this women's clothing section of the Apparel Search directory, you will find all sorts of interesting information regarding corporate casual shoes for women.
Corporate means relating to a corporation, especially a large company or group. A corporation is a company or group of people authorized to act as a single entity (legally a person) and recognized as such in law.
Casual means relaxed and unconcerned.
Mixing corporate and casual at first glance would seem to be a bit of a contradiction. Fortunately, over the years the corporate environment has relaxed significantly. We no longer live in a world where tailored suits and business dresses are the absolute requirement. The footwear etiquette in the workplace has relaxed as well.
A wide assortment of shoe styles fit into this category of footwear including work pumps, flats, booties and more.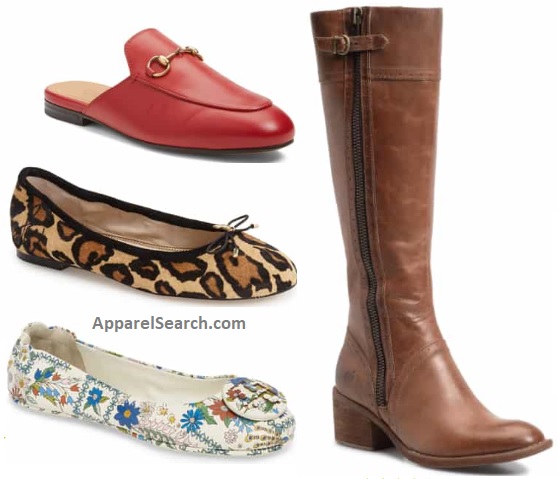 Step out with a chic and sophisticated style that is casual.

Thank you for using the Apparel Search website.