Welcome to the worlds greatest guide to women's crew neck tees.
A crew neck is a type of t-shirt that has a round neckline and no collar.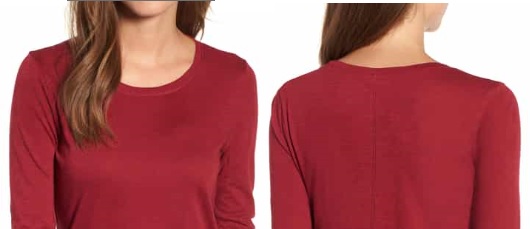 It is often worn with other layers on top. For example, they can be worn under sweaters. The T-shirt crew neck was developed in 1932 as an undergarment.
The word "Tees" is plural for "Tee". This is a synonym for t-shirt.
A synonym is a word or phrase that means exactly or nearly the same as another word or phrase in the same language.
The crew neck is popular neckline for women's t-shirts. This style of neckline can be on short sleeve or long sleeve tees.
Apparel Search is a leading guide to fashion, style, clothing, glam and all things relevant to apparel. We hope that you find this crew neck tee page to be helpful.
What ever type of top you are wearing today is in fashion.
If you want to be even more stylish, you should wear your ladies crew neck tees.

Thank you for using the Apparel Search website.