Welcome to the worlds greatest guide to Women's T-shirts. Are you actually looking for Women's T-shirts? Well, we hope you are because the reality is that you have found our women's t-shirts page.
A t-shirt is essentially a short-sleeved or long sleeve casual top, generally made of cotton, having the shape of a T when spread out flat. Typically, t-shirts are thought of as short sleeve, but they can be made as long sleeve tops as well.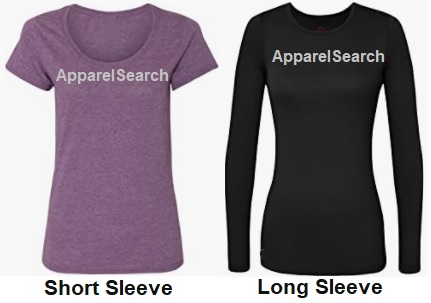 Learn more about from the T-shirt Definition page.
Women's t-shirts come in a very wide assortment of styles, colors & fabrics.
You can learn about various t-shirt styles from our Types of t-shirts terminology section.
You can also find more information by researching popular types of t-shirts from the links below.
T-shirts often come in solid colors. You will find many popular colors such as black, white, red, pink, & blue. If you spend some time shopping you will find numerous shades of color so that you are sure to find a color you enjoy.
Black t-shirts, Blue t-shirts, Brown t-shirts, Green t-shirts, Orange t-shirts, Pink t-shirts, Purple t-shirts, Red t-shirts, Tan t-shirts, White t-shirts, Yellow t-shirts
In addition to solid color tees, you will obviously find a huge assortment of women's printed t-shirts.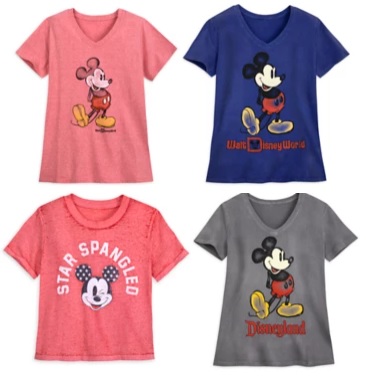 You can shop for Disney printed t-shirts at shopdisney.com
You may also have interest in special size t-shirts such as plus size t-shirts, maternity t-shirts or petite t-shirts.
Apparel Search is a leading guide to fashion, style, clothing, glam and all things relevant to apparel. We hope that you find this Women's T-shirts page to be helpful.
What ever you are wearing, is in fashion.
If you want to be even more stylish, you should wear your favorite Women's T-shirts.