Tees are an abbreviation for t-shirts. But what is a ringer? This type of t-shirt style is named after the contrast colored ring around the collar and sleeve ends of the garment. The body of the women's ringer tees are a different color than the ring around the sleeves & collar.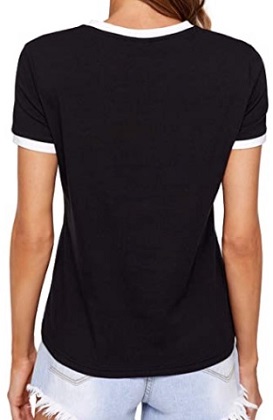 Ladies ringer tees are short sleeve shirts with contrast collars and contrast rings around the sleeve openings.
This type of shirt can be solid color or printed with trendy designs on the body of the shirt.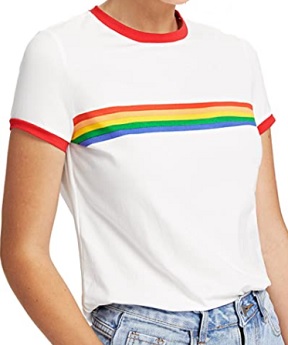 Athletic ringer tees are classics for baseball & softball players.
Learn about different collars & shirt necklines.
You can also learn about the different sleeve styles.
Check out the Women's t-shirt section.