Welcome to the worlds greatest guide to Women's Cutout Leggings.
Leggings are tight-fitting stretch pants, typically worn by women. Learn more about leggings in our product influence section.
A cutout is something cut out or off from something else; also : the space or hole left after cutting.
Leggings can be technical running leggings, yoga pants, fitness pants, and more. They can be sculpting, sweat-wicking, quick-drying and stylish. They can even have cutouts.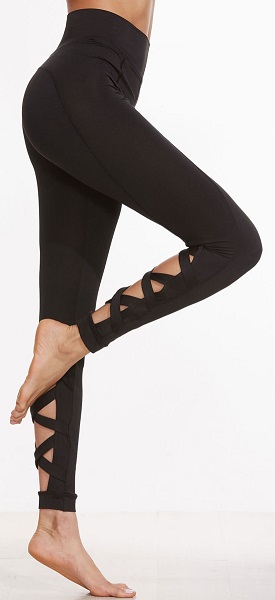 You can find many options when shopping for luxury activewear and stylish fitness pants. The yoga pant page may be of interest to you as well.
Apparel Search is a leading guide to fashion, style, clothing, glam and all things relevant to apparel. We hope that you find this Women's Cutout Leggings page to be helpful.
What ever style of legging you are wearing is in fashion.
If you want to be even more stylish, you should wear your Women's Cutout Leggings.

Thank you for using the Apparel Search website.