Fitness Pants
Fitness is the condition of being physically fit and healthy. In order to achieve this state of being, we typically need to eat well, exercise, and wear super trendy clothing. Yes, wearing trendy clothes is a requirement.
Fitness pants are pants worn for exercise and fitness activities such as sports. Fitness pants can be long, partial length, or shorts. The quality of pant should be suitable to fulfill the particular role or task that the wearer has in mind. For example, if the wearer is heading off to Yoga class, the fitness pants should have a good amount of comfort and stretch. If they are being worn for bicycle racing, they may need a bit of padded protection. Athletic pants being used for winter sports may need to be manufactured with heat retention & moisture wicking in mind.
Workout pants are typically made out of non-irritating and breathable fabrics. When purchasing an exercise pant, you may want to look for wording on the packaging such as breathable, wicking, anti-bacterial, performance fabric, etc.
A fitness pant can be manufacturing in a variety of styles, fabrics construction, fabric weights, or fiber contents. They are often designed in solid colors but can also be made with yarn dyed stripes or printed graphics. When selecting a garment, you would most likely want one that is designed with performance in mind and has the proper amount of stretch to the fabric.
You can also learn about sportswear, activewear, and fitness fashion.
Fit fashionistas have an influence on fashion and on the world around them. Stay strong.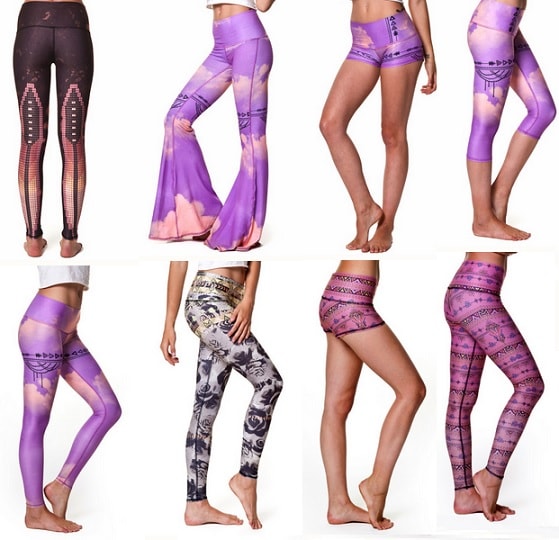 You should probably visit our athleisure and sports apparel pages.
Fashion Products Fashion Products A-F Fashion Products F
---
Return to the Influence Fashion home page.

Copyright 1999-2022 Apparel Search Company. All Rights Reserved.