Apparel Search is a leading guide to fashion, style, clothing, glam and all things relevant to apparel. We hope that you find this Women's Fitness Footwear page to be helpful.

Women's fitness footwear are shoe intended for athletic activities. Fitness footwear for women, include soccer cleats, running shoes, track cleats, basketball or softball shoes, hiking boots, and many other footwear styles.

Each day women's running sneakers are waiting to hit the ground and go. And other women are walking and lacing up gym shoes before dawn, even on those rainy days when you don't think you have what it takes to had to the gym. Other ladies on those days are putting on their high top sneakers that push themselves out of their comfort zone. The women's athletic shoes that propel you across the finish line are as important as your training regiments. Be sure to find the proper women's athletic footwear for your particular activity. Go with the proper fit, support, and if so inclined, be sure to stay trendy while doing it.

Footwear tips:
Get your foot properly measured.
Shop at specialty athletic shoe stores (knowledgeable customer service is important).
Check the flex in the shoes if needed.
Make sure the shoes upper feels snug but not too tight.
Make sure the heel at toes fit comfortably.
Keep in mind you get what you pay for. Don't go too far for cost savings, if it effects quality.
A women's fitness shoe is footwear designed to be worn for sports, exercising, or certain recreational activity. They are primarily utilized for fitness & sport, but can also be worn simply for fashion. Jogging, aerobics, tennis, dancing, golf, and many other activities, it is important to have proper footwear.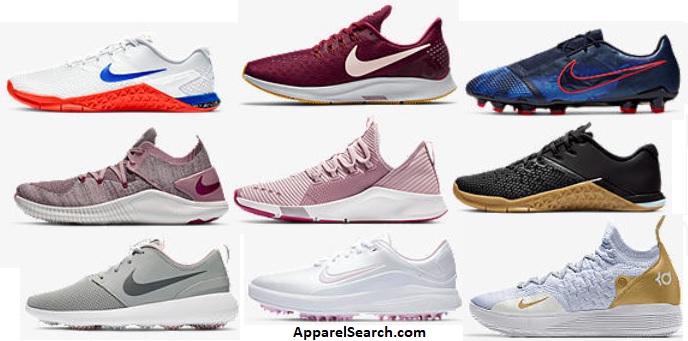 What ever type of shoe you are wearing is in style.
You may want to learn more about women's fitness fashion to go with your fabulous foot coverings.
If you want to be even more stylish, you should wear your favorite Women's Fitness Footwear.