Apparel Search is a leading guide to fashion, style, clothing, glam and all things relevant to apparel. We hope that you find this Women's Lounge Shirts page to be helpful.
A women's lounge shirt is often described as a loose, straight-cut, short-sleeved shirt or blouse with a simple placket front opening and a one-piece collar (no collar band) that can be worn open and spread or closed at the neck with a button and loop. However, lounge shirts can come in a wide variety of styles.
Ladies loungewear is a category of clothing designed for wear during leisure time, especially around the home. The lounge shirt is the top portion. They can be purchased as a top & bottom set (loungewear) or the tops can be purchased separately (lounge shirts).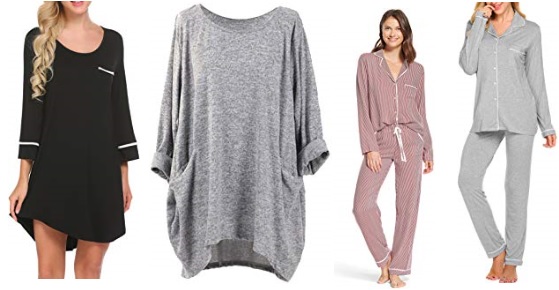 Women's lounge tops can be sold as separate tops or part of a set which looks very similar to pajamas.
Learn more about lounge shirts.
What ever you are wearing, is in fashion.
If you want to be even more stylish, you should wear your Women's Lounge Shirts.

You may also have interest in viewing Women's sleep shirts.