Apparel Search is a leading guide to fashion, style, clothing, glam and all things relevant to apparel. We hope that you find this Maxi Dress page to be helpful.
A maxi dress is a floor or ankle length informal dress. Maxi dresses are formfitting at the top and loose flowing at the bottom, cut to flow over the body. Maxi is a term used since the late 1960s for ankle-length, typically informal dresses. However, they can certainly be formal dresses as well. For more formal occasion dresses, try something with heavier drape and in a darker tone to suit the event.
Even though the length of the dress is the same, there are differences in fabric, print, color, and shape. If you're heading to brunch, try a maxi floral dress in a light cotton or sheer chiffon fabric.
A dress is a garment consisting of a skirt with an attached bodice (or a matching bodice giving the effect of a one-piece garment). It consists of a top piece that covers the torso and hangs down over the legs.
Think of the "maxi" to represent "maximum" size or length.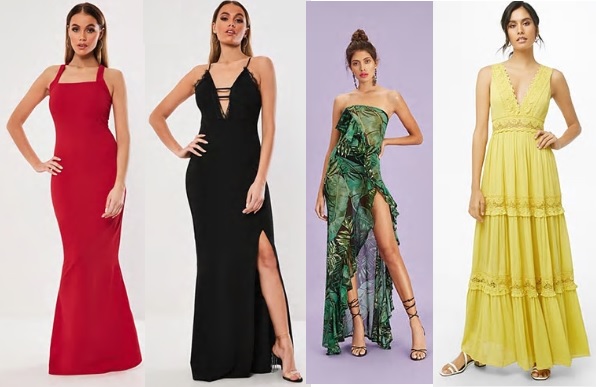 Maxi dresses are a good year round dress style. It has the ability to be lovely for both day and night.
As with most fashion, when you wear a maxi style dress it should feel effortless & comfortable.
What ever style of dress you are wearing, is in fashion. If you want to be even more stylish, you should wear your favorite maxi dress today.
Maxi dresses are often worn as bridesmaid dresses.
You may also want to learn about maxi skirts. If that is the case, visit the maxi skirts guide.

Have you seen our Fashion Designer Directory section?