Apparel Search is a leading guide to fashion, style, clothing, glam and all things relevant to apparel. We hope that you find this Nylon Handbag page to be helpful.
Nylon is a generic designation for a family of synthetic polymers, based on aliphatic or semi-aromatic polyamides. Nylon is a thermoplastic silky material that can be melt-processed into fibers, films, or shapes.
Nylon was the first commercially successful synthetic thermoplastic polymer. DuPont began its research project in 1927. Nylon was first used commercially in a nylon-bristled toothbrush in 1938, followed more famously in women's stockings or "nylons" which were shown at the 1939 New York World's Fair and first sold commercially in 1940.
The problem with using 100% Nylon for hosiery:
As pure nylon hosiery was sold in a wider market, problems became apparent. Nylon stockings were found to be fragile, in the sense that the thread often tended to unravel lengthwise, creating 'runs'. People also reported that pure nylon textiles could be uncomfortable due to nylon's lack of absorbency. Moisture stayed inside the fabric near the skin under hot or moist conditions instead of being "wicked" away. Nylon fabric could also be itchy, and tended to cling and sometimes spark as a result of static electrical charge built up by friction.
The Solution to the Problem (Blend Nylon with other fibers)
The solution found to problems with pure nylon fabric was to blend nylon with other existing fibers or polymers such as cotton, polyester, and spandex. This led to the development of a wide array of blended fabrics. The new nylon blends retained the desirable properties of nylon (elasticity, durability, ability to be dyed) and kept clothes prices low and affordable. Blending with other fibers allowed nylon to expand into additional fashion products.
Nylon fiber is currently used for a wide assortment of clothing, bags, and fashion accessories.
A handbag is a type of fashion accessory that holds other accessories. Essentially, it is a larger accessory that holds objects beyond currency, such as personal items. American English typically uses the terms purse and handbag interchangeably. They are also referenced as a pocketbook.
Handbags can be manufactured with nylon or nylon blended fabrics. This fabric can be used for a wide variety of handbag styles. It is popular for totes and other styles of bag.
Nylon handbags can also make use of leather. Part of the bag can be nylon and portion leather. For example, handles can be made of leather.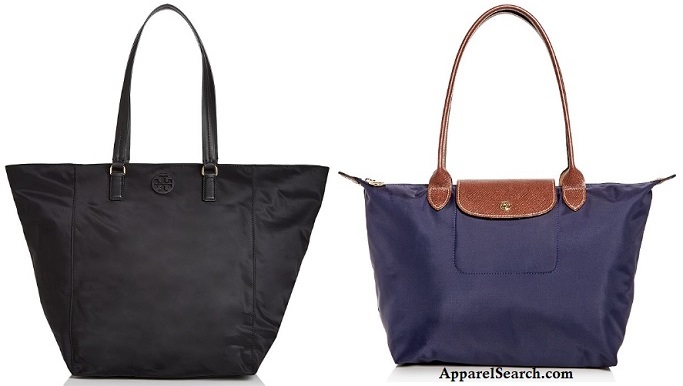 What ever you are wearing, is in fashion.
If you want to be even more stylish, you should wear your favorite Nylon Handbags.