Apparel Search is a leading guide to fashion, style, clothing, glam and all things relevant to apparel. We hope that you find this Leather Handbags page to be helpful.
Their are many different handbag styles, colors & sizes in the retail market. You can also find handbags in a wide assortment of materials. Although we have not done an official survey, we are fairly sure that the most popular of materials would be leather.
Leather handbags can come in natural leather colors or dyed to a wide variety of colors. Some handbags are entirely made of leather and others use leather for portion and some sections made with other materials.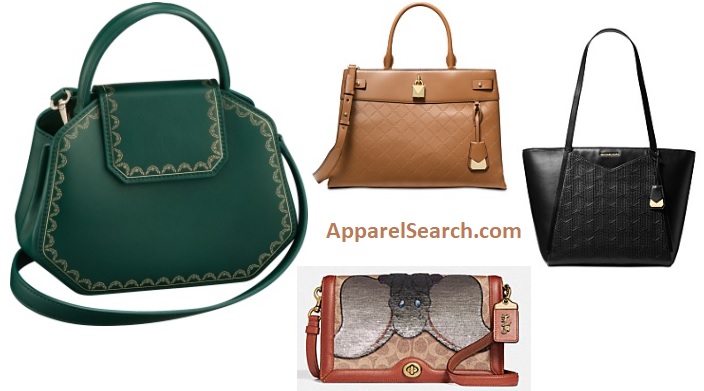 Leather is a material made from the skin of an animal by tanning or a similar process. Learn about the various types of leather grain that can be used for women's handbags.
Leather is a natural durable and flexible material created by tanning animal rawhides and skins.
Learn more about handbags in our fashion influence section.
If you want to be even more stylish, you should carry your favorite leather handbag today.
In addition to handbags, leather is used for other types of bags. Learn more about women's leather bag styles.
Learn about the many different handbag styles.

Learn about the proper handbags for your body type.
See the best handbags for this year or years past.