Apparel Search is a leading guide to fashion, style, clothing, glam and all things relevant to apparel. We hope that you find this Leather Satchels page to be helpful.
A satchel is a bag carried on the shoulder by a long strap and typically closed by a flap.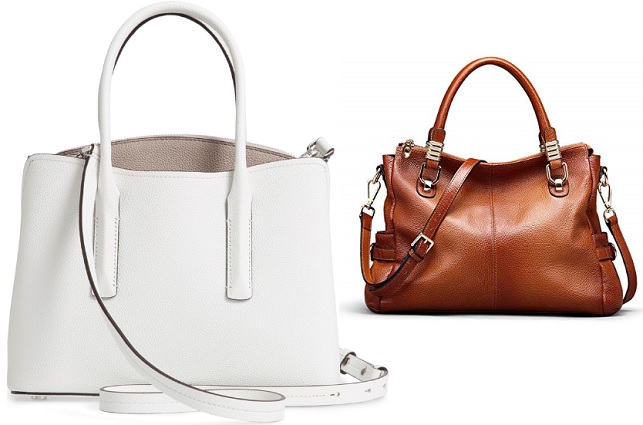 Leather is a natural durable and flexible material created by tanning animal rawhides and skins.
A satchel is a bag, often with a strap. The strap is often worn so that it diagonally crosses the body, with the bag hanging on the opposite hip, rather than hanging directly down from the shoulder. They are traditionally used for carrying books. The back of a satchel extends to form a flap that folds over to cover the top and fastens in the front.
Leather is a material made from the skin of an animal by tanning or a similar process. Learn about the various types of leather grain that can be used for women's satchels.
If you want to be even more stylish, you should carry your favorite leather satchel today.