Welcome to the worlds greatest guide to Women's Satchels. Are you research women's satchels? Well, we hope you are because the reality is that you have found our page on the topic.
A satchel is a type of bag carried on the shoulder by a long strap and typically closed by a flap.
Satchels are smart and businesslike enough to complement your work clothing and sleek and chic enough for a big night out.
The strap is often worn so that it diagonally crosses the body, with the bag hanging on the opposite hip, rather than hanging directly down from the shoulder.
The back of a satchel extends to form a flap that folds over to cover the top and fastens in the front.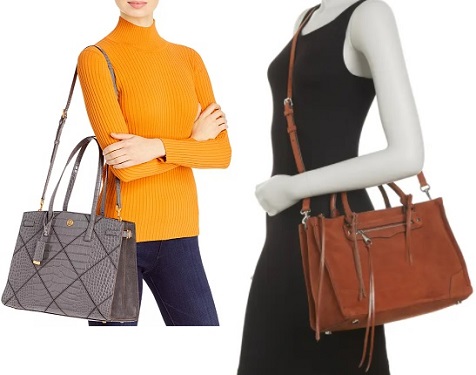 These versatile handbags feature a top handle and often a shoulder strap too.
Learn about handbags in our product influence section.
You may want to review our shoulder bags page as well.
You may enjoy the links below to other sections of our fashion website.
Fashion Clothing Retail Stores Fashion News
Fashion Designers Popular Brands Women's Clothing Stores
Women's Fashion Shop for Women's Clothing
Apparel Search is a leading guide to fashion, style, clothing, glam and all things relevant to apparel. We hope that you find this Women's Satchels page to be helpful.
What ever you are wearing or carrying today is stylish in our opinion.
If you want to be even more stylish, you should wear your favorite Women's Satchels.

Have you seen our Fashion Designer Directory section?