Welcome to the worlds greatest guide to Women's Sequined Swimwear. In this Women's clothing section of the Apparel Search directory, you will find all sorts of interesting information regarding women's sequined swimwear.
A sequin a small, shiny disk sewn as one of many onto clothing for decoration.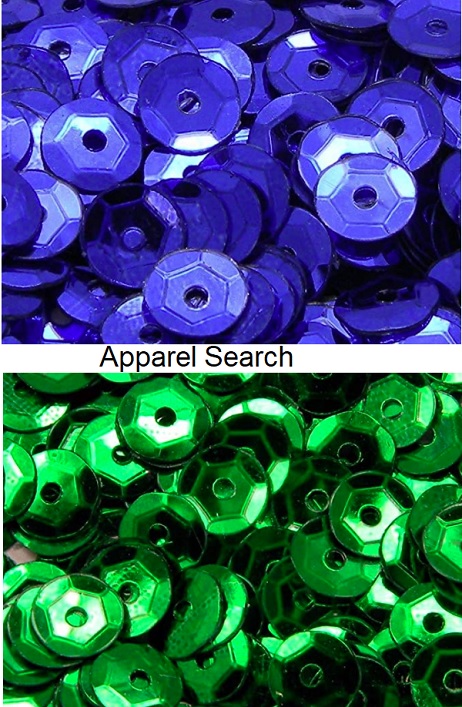 This type of embellishment can be used for women's swimwear.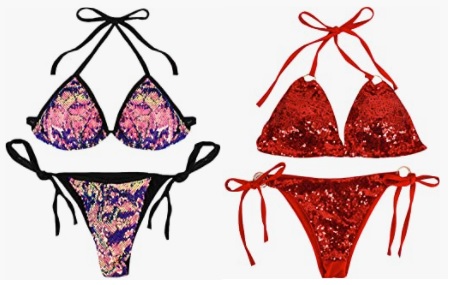 A sequin a small, disk-shaped, shiny bead. Sequins are also referred to as paillettes, spangles, or diamanté. Although the words sequins, paillettes, and spangles can be used interchangeably, diamanté is both an adjective and a plural-only noun, which specifically refers to diamond-shaped sequins and can also be used to mean "artificial diamonds", which serve the same purpose as sequins.
Learn more about sequins in our fashion industry terminology section.
You may want to also learn about women's rhinestone swimwear.
Apparel Search is a leading guide to fashion, style, clothing, glam and all things relevant to apparel. We hope that you find this Women's Sequined Swimwear page to be helpful.
What ever you are wearing, is in fashion.
If you want to be even more stylish, you should wear your favorite Women's Sequined Swimwear.
Learn more about various styles of swimwear in our fashion product influence section.

Women's Clothes Directory:

Women's Apparel Directory N
If you wish to shop for Women's swimwear, try the Women's Swimwear Store.