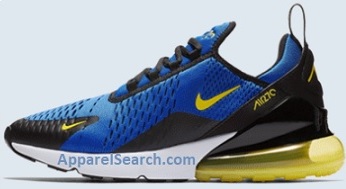 Apparel Search is a leading guide to fashion, style, clothing, glam and all things relevant to apparel. We hope that you find this Women's Sneakers page to be helpful.
Whether you want retro, cushioned, fashion or running sneakers, you can find an unparalleled assortment of styles, qualities, colors and sizes, when searching for ladies sneakers.
Sneakers are shoes primarily designed for sports or other forms of physical exercise, but which are now also widely used for everyday wear. The term generally describes a type of footwear with a flexible sole made of rubber or synthetic material and an upper part made of leather, synthetic substitutes or cloth.
Running shoes are an everyday necessity for many women, and when you're looking for a new pair, you can find many opportunities in regards to finding a place to shop. You can find several shoe stores with a great selection of athletic women's shoes to help you meet your fitness goals, from trail-running shoes to cross-training shoes, and more. If you are searching for fabulous sneakers for women, visit your favorite retailer or simply shop online. We suggest stores such as Nordstrom, Macy's, Kohl's, Amazon, etc.

Treat your feet and make your outfit shine with ladies athletic footwear for all of your favorite activities from popular women's sneaker brands like Nike, adidas, Puma, Brooks, Asics and more. You can shop top women's fashion sneakers brands like Lacoste, Skechers, New Balance, and more from the comfort of your own home or "run" out to your favorite shoe store, fashion boutique or department store. If you choose to shop online, you will find that you can very quickly narrow your results by shape, size, style, width, closure type, price, and more to make it easier to choose. Women's athletic shoes and women's sneakers are available in both standard and wide width, so you're sure to find your ideal fit.

Learn more about sneakers in our fashion influence section.
What ever you are wearing, is in fashion. If you want to be even more stylish, you should wear your favorite favorite women's sneakers.
Learn about sneaker release dates on the Fashion Blog.