Welcome to our trendy & fabulous guide to Women's Suede Boots. Are you actually looking for suede boots for women? Well, we hope you are because the reality is that you have found our page on the topic.
Suede is often used to manufacture footwear such as women's boots. Suede is leather with the flesh side rubbed to make a velvety nap. Suede is really a type of split leather. It the innermost layer of the hide. Most commonly, it comes from sheep, but also from deer, goats and calves. Thicker hides have the same feel but become shaggier, rather than the preferred napped feel. The thin innermost layer is cut off to create a thin, soft material.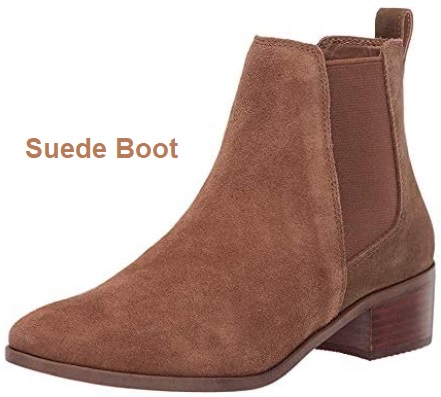 Suede has an appealing texture but may not be up to the outdoor challenges of some types of boots.
Often times when we think of boots, we think of being sturdy. Keep in mind that suede is one of the least durable types of leather. Suede is the thinnest version of leather which makes it vulnerable to forms of damage that a more durable cut of hide would be impervious to. Its softness and mutability come at the price of natural resilience.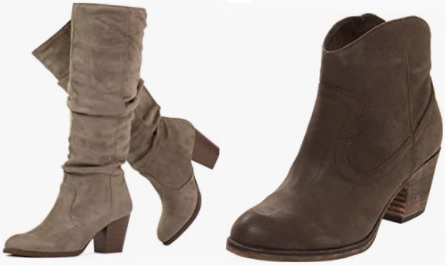 Because of its fabrication, suede is less tough and durable than other leathers, but is much softer and cozier than regular leather.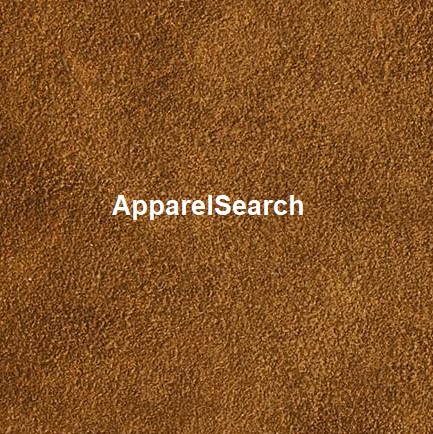 Learn about various leather grains in our blog.
What ever style of footwear you are wearing is in fashion. If you want to be even more stylish, you should wear your favorite women's suede boots today.
Find additional leather products in our fashion retail section.

Apparel Search is a leading guide to fashion, style, clothing, glam and all things relevant to apparel. We hope that you find this Women's Suede Boots page to be helpful.