Ladies wool pants come in a variety of colors & styles. They are obviously made of wool, but they don't have to be 100% wool. Some pants are blended with wool fiber and other fibers. Read the care labeling to determine the garments fiber content.
Work from anywhere in fabulous wool trousers.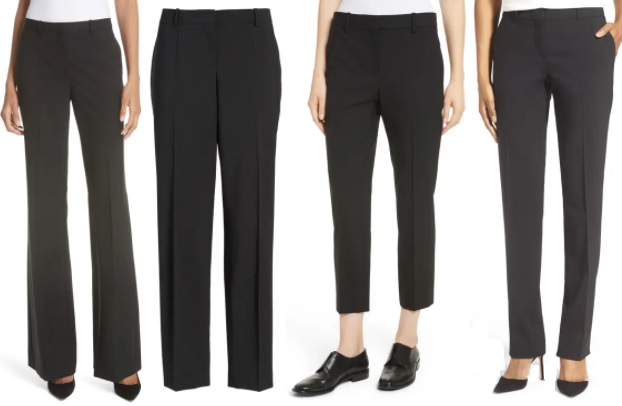 Wool is the textile fibre obtained from sheep and other animals, including cashmere and mohair from goats, qiviut from muskoxen, hide and fur clothing from bison, angora from rabbits, and other types of wool from camelids.
Its excellent features such as breathability, natural warmth, moist absorption, insulating against heat & cold have placed wool among the finest fabrics in the world.
Wool has many benefits when used for clothing. Learn the benefits of wool.
You can shop for women's wool pants at fine retailers such as Nordstrom, Macy's, Kohl's, etc.
Learn about sheep wool grading if you are a clothing manufacturer or just want to learn more on the subject.

Apparel Search is a leading guide to fashion, style, clothing, glam and all things relevant to apparel. We hope that you find this Women's Wool Pants page to be helpful.
What ever style of pant you are wearing, is in fashion.
If you want to be even more stylish, you should wear your favorite Women's Wool Pants.
You may also have interest in Women's wool pants.