Are you familiar with mukluks?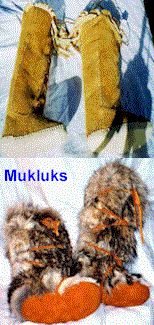 If you are looking for mukluk factories you have come to the proper place. Below you will find our mukluk manufacturers directory. This is an international apparel guide with listings from various countries.

Alfred Cloutier: Designed and mostly manufactured in Canada, Wakonsun Native-styled footwear keeps tradition alive—all while adding a touch of innovation. Inspired by the footwear worn by the Aboriginal peoples of Canada, Wakonsun footwear offers casual comfort and appealing style. Discerning customers will greatly appreciate the high-quality and distinctive materials used, such as deer and moose hide leather as well as traditional furs.
---

Manitobah Mukluks : Manitobah Mukluks makes the original winter boot of America. As an Indigenous-owned company, our vision is to build a vibrant, global brand that makes a significant impact in Indigenous communities. Experience the warmest and most comfortable boots in the world!
---

Muk Luks : At Reliable of Milwaukee, home of Muk Luks® since 1972, they celebrate authentic style, colorful adventures, and innovative creativity. They celebrate YOU! Fun, confident, vibrant, genuine, one-of-a-kind.
We will add more Mukluk Factories to our footwear factory directory as soon as we have more information from manufacturers of Mukluks ... If you know any mukluk factories, let us know.
Thank you for using the Apparel Search website.