A sandal is a light shoe with either an openwork upper or straps attaching the sole to the foot. Fendi made what we at Apparel Search like to call a knitted high heel sandal boot.
SANDALS Black knitted open-toe sandals Code: 8X6513OD9F09G4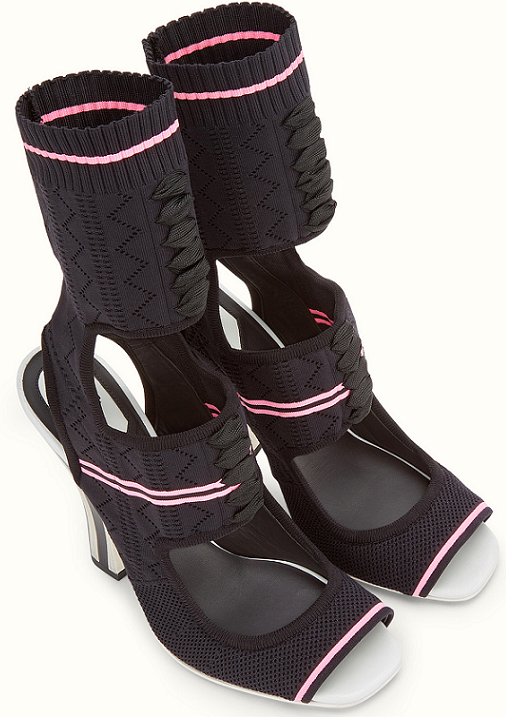 Rockoko Runway sandals in slightly elasticated black and fluorescent-pink yarn. A mix and match look that combines the sporty details of lace-up sneakers with cut-out inserts on the heels and instep, with open toes. Finished with openwork all over the shoe and ribbed edging on the leg. High heel with two-tone striped lining. Made in Italy
Fendi is an Italian luxury fashion house whose specialties include fur, ready-to-wear, leather goods, shoes, fragrances, eyewear, timepieces and accessories.
Learn more about stylish sandals at https://www.fendi.com/