Christian Louboutin is a French footwear designer whose footwear has incorporated shiny, red-lacquered soles that have become his signature.
Louboutin returned to Paris in 1981, where he assembled a portfolio of drawings of elaborate high heels. He brought it to the top couture houses. The effort resulted in employment with Charles Jourdan. Subsequently, Louboutin met Roger Vivier, who claims to have invented the stiletto, or spiked-heel shoe. Louboutin became an apprentice in Vivier's atelier.
Going on to serve as a freelance designer, Louboutin designed women's shoes for Chanel, Yves Saint Laurent, and Maude Frizon. In the late 1980s, he gave turned away from fashion to become a landscape gardener and to contribute to Vogue but missed working with shoes and set up his company in 1991.
With funds from two backers, he opened a Paris shoe salon in 1991 with Princess Caroline of Monaco as his first customer. She complimented the store one day when a fashion journalist was present, and the journalist's subsequent publication of Princess's comments helped greatly to increase Louboutin's renown. Clients such as Diane Von Furstenburg and Catherine Deneuve followed. Later, those interested in his stiletto heels have included Jennifer Lopez, Madonna, and Gwyneth Paltrow. Sarah Jessica Parker wore a pair of shoes by Louboutin for her wedding.
| | |
| --- | --- |
| Bing Search Results: | Google Search Results: |
| | |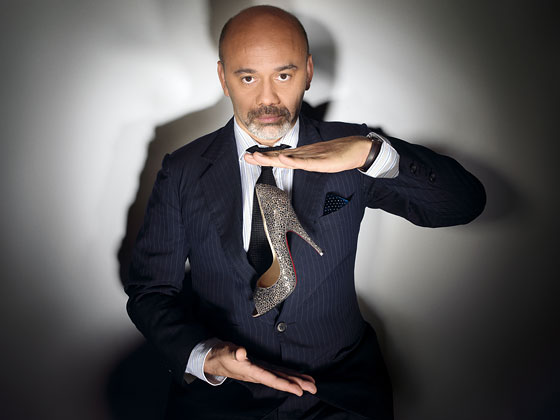 Apparel Search guide to Christian Louboutin Profiles photos, Christian Louboutin Profiles videos, Christian Louboutin Profiles news, Christian Louboutin Profiles blog posts and more... If you are interested in fashion and style, you will be interested in Christian Louboutin Profiles.
Visit the official Christian Louboutin website.
Return to the Fashion Designer section. Or search for designers by the fashion designers name.
In the opinion of Apparel Search, fashion should be designed with a few primary concepts in mind. The garments should be glamorous, practical, comfortable, stylish, and in the right weight and color. If designers follow these rules they will present only sumptuous and striking fashion.
When selecting designer fashions, please make sure that you select clothing that is appropriate for the occasion.
See what the fashion celebrities are wearing. They love wearing designer fashion.