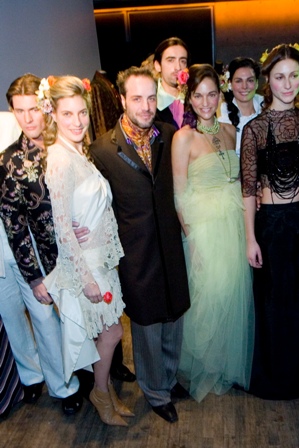 Learn more about The Montreal Fashion Week from their official web site at www.mfw.ca
Yves Jean Lacasse of the Envers label has been making his mark on the

international

fashion scene. He recently participated as a judge in a fasion show chaired by Philippe Starck at the Parris Landing in Boston, Starck's latest architectural masterpiece. In Canada, Yves Jean's calendar is filled with many events, including the presentation of a retrospective of his creations to celebrate the ten year anniversary of the Envers label. This event will take place at The
glise St-Henri and all proceeds will benefit the McCord Museum.