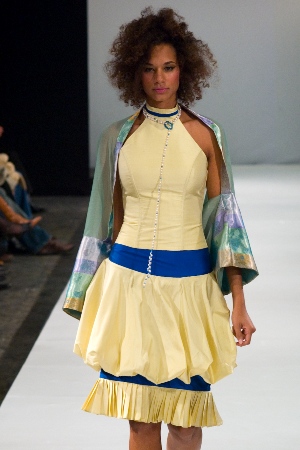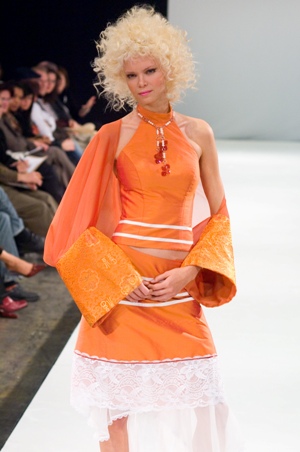 Designer
This new collection from Anne de Shalla, owner of boutique Diffusion Griff, is anchored around shawls. St
phanie Houle, a young Paris-trained designer, has been creating the Hida evening gown collection since 2002.
Collection
Splendour's the word as the 2006 Hida evening gown collection provokes a riot of color and imagination, parading in sumptuous synchrony with scarves, stoles and shawls by Anne de Shalla.