Novelty T-shirts
Novelty is the quality of being new, original, or unusual. The word novelty is actually derived from the Latin word novus for "new".
The term also applies to a novelty item such as a collectible. Novelty is used in the fashion industry to describe some licensed products such as cartoon characters, comic book characters, movie characters, etc. For example, novelty underwear or t-shirts can be graphically printed with imagery of Darth Vader from Star Wars and be considered as novelty apparel.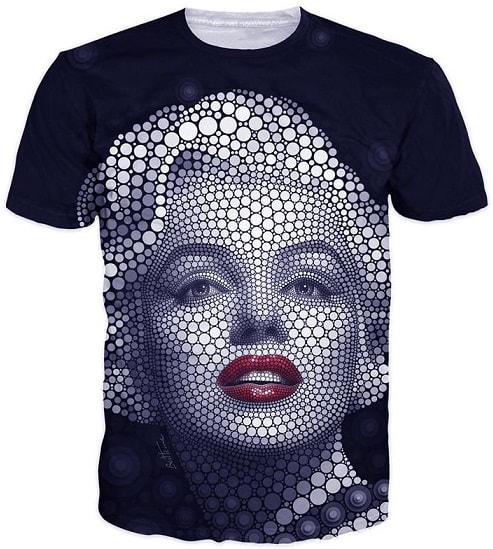 You have probably seen the t-shirt that says, "I'm with stupid", with an arrow. That shirt was rather funny when it first surfaced. But after seeing it repeatedly, it obviously loses a bit of the "novelty". Unfortunately, like anything else sometimes when the newness of something fades so does the enjoyment. Also, when it comes to the concept of humorous shirts there is a fine line between wit and stupidity. Be careful what you wear because a joke that may be funny to you after a few drinks, may wind up making you look like an ass when you sober up. Also, you don't want someone posting a picture of you wearing a ridiculously rude short and your mother seeing it on Facebook. There are "okay to wear" novelty shirts, and the ones you probably should frown away from if you want some sort of real job in the future. Every time you put on your silly tee, keep in mind that a future boss may not find it funny. If you are the boss, wear whatever the heck you want.
Novelty may be the shared experience of a new cultural phenomenon or the subjective perception of something being individually striking or new.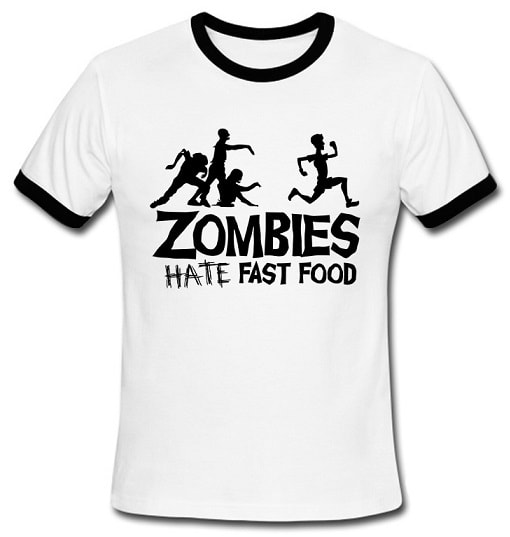 What are novelty t-shirts?
Funny t-shirts, graphic tees, retro vintage tees, and other printed or embroidered t-shirts are often referred to as novelty tees or novelty t-shirts. You will find that by doing a few simple searches on the internet you will find tons of funny t-shirts to choose from as well as cool t-shirts, geek shirts, movie t-shirts, TV tee's, and even offensive tee shirts. Even band t-shirts could be considered as novelty tees.
Some novelty shirt websites are updated every week with new designs. If you enjoy ready funny shirts, you would definitely stop by your favorite online retailers often.
Here are a few stores you may find to be of interest:
What do you do if you want to print your own novelty t-shirts?
If you want to have your own illustrations printed for you, you can consult with local print shops. In addition to investigating traditional printing methods such as silk screen printing, you can learn about digital printers which may be a better option if you only need a small number of shirts printed. Learn more about printing t-shirts. Find more information about custom apparel printing options.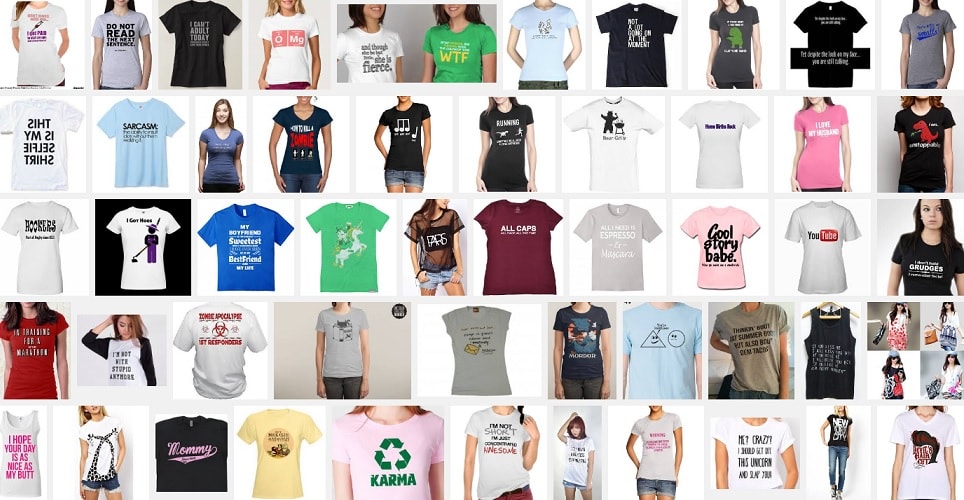 Funny t-shirts or joke tees are a type of novelty t-shirt.
You may also want to learn about concert t-shirts, Hawaiian print shirts and American flag clothing.
By the way, that is a very funny t-shirt you are wearing. I hope you did not just look down to see what you were wearing.
If you love novelty designs, you may want to also check the novelty sock page. You may want to also learn about hoodies because they can be designed as novelty as well.
Learn about different types of t-shirts in our fashion terms section.
Fashion Products Fashion Products M-R Fashion Products N
---
Return to the Influence Fashion home page.

Copyright 1999-2022 Apparel Search Company. All Rights Reserved.