Stay cool, comfortable & shaded with visor headwear.
What is a visor? Visors are headgear products that consist of a stiff brim attached to a strap that fits around the head, leaving the top of the head uncovered. A visor helps protect the eyes from the sun by providing shade to the face. It is different than a typical baseball hat because the baseball hat fully covers the head and a visor does not cover the head in full.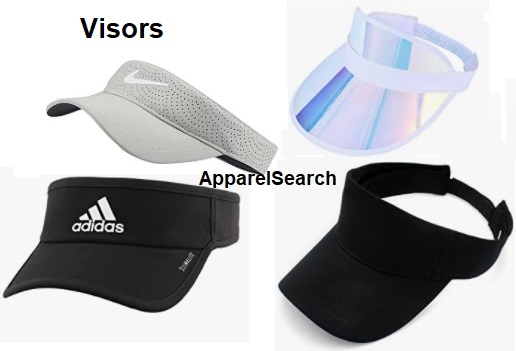 Although many visors have a strap that goes around the head, they don't have to have a full strap to hold them on the wearers head. This type of visor can be referenced as a clip-on visor or clamp visor.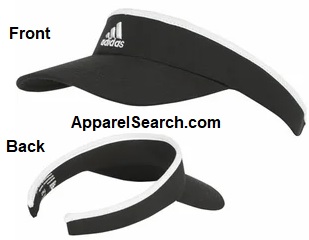 In summary, a fashion visor is a stiff brim hat that leaves the head uncovered and offers shade to the face.
Why wear a visor instead of a baseball hat? If you wear headwear that does not fully cover the head, you can allow heat to more easily escape from your head. Tennis players & golfers often wear visors while playing to help keep the sun from their eyes.
What is the difference between hats & headwear?
You can purchase women's or men's visors at hat stores as well as other clothing, sportswear, or department stores.
Shop at retailers such as Dick's Sporting Goods, Target, Walmart, Macy's, etc.
Learn about women's headwear.