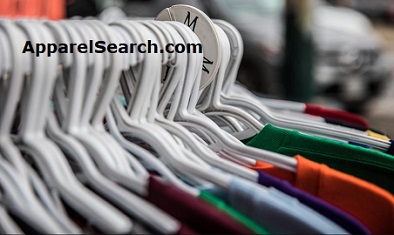 AND Plastik (Turkey) : AND Plastik is producing high-quality plastic hangers for garment industry. Their production facilities are located in Turkey, Jordan and Israel. As licensee of the Uniplast Industries, the U.S. based company, they produced approved hangers for major department stores in the United States and garment manufacturers, such as Wal-Mart, Sears, Federated, Burlington, Liz Claiborne, Jones Apparel Group, VF, GV and many others. If you export your garment to the U.S market, they are the right place for you! Address : Gurpinar Adnan Kahveci Mh., Mehmetcik Cd., Cukurbostan Mevkii, B. Cekmece, Istanbul, Turkey Phone : +90 212 855 7334 Fax : +90 212 855 7338 E-mail : marat@andplastik.com.tr Contact : Marat
Clothing Hanger Manufacturer

Plastic Hanger Manufacturer
---

Bakplast A. : They are one of the biggest plastic injection manufacturing company in Izmir - Turkey since 1980. They produce mainly plastic hangers, toilet seats, bucket and cutlery ( Forks, Spoons and Knives )in their 8000 sqm. closed area factory building. They have branch offices in Ankara and in Istanbul. They also have our own mold shop. E-mail: bakplast@superonline.com
---

Beverly Coat Hanger Co., Inc. : Beverly Coat Hanger Co., Inc. is one of the industries preeminent producer of wooden garment hangers since 1915. Their leadership has been achieved and is maintained through their ability to consistently provide their customers with the absolute finest quality product and by their ability to successfully support their customers with punctual delivery, innovative design and outstanding customer service. Their unwavering product quality is derived from continuous investment in modern state of the art equipment and their retention of highly skilled craft personnel. Their prestigious clientele require flawless quality, and that is exactly what they deliver. Address: 1215 Fairfax Avenue San Francisco, CA 94124 Phone# 415-550-0105 Fax# 415-550-6405 E-mail: Veronica@beverlyhangers.com Contact: Veronica Oropeza
Manufacturer Wood Hangers

Manufacturer of Plastic Hangers
---

B&G Plastics : They produce hook riders & hangers for the clothing and fashion accessories industry. With top-level facilities in New Jersey, China, India, Vietnam, Mexico and Cambodia they are able to blend quality production and engineering with innovative design. Address: 37 Empire Street Newark, NJ 07114-1409 Phone # (973) 824-9220 Fax # (973) 824-2221
---

Excelsior Trading & Mfg. Co.: They are in this field since 1971 and are well experienced to
answer buyer's queries. Kindly contact them for further information. Address: 212 A, A-Z Industrial Estate, G.K.Marg, Lower Parel, Mumbai India 400013. Phone: +91-22-4927444 or +91-22-4914715 Fax: +91-22-4963773 Email: etmc@vsnl.com Contact: Mr A Thakur
Manufacturer Item # 1: Plastic Hangers
Manufacturer Item # 2: Wooden Hangers
Manufacturer Item # 3: Suit Covers
Manufacturer Item # 4: Lingerie Hangers in Satin
Manufacturer Item # 5: Other Custom Made Accessories in Bulk
---

Guilin Jason Bamboo & Wooden Product Ltd. : Guilin Jason Bamboo & Wooden Product Ltd. Is located in Guilin---well known for its beautiful sceneries in the world. It was formed in 1999, and it manufactures house & sports ware, especially for various kinds of hangers. Their focus is the customer and quality. Based on high quality of their product, most competitive price and their good service for several years. Their capability raises to more than 15 million hangers with 8 hundred various kinds of items per year. Their main markets are Europe, Northern America, Eastern Asia and Oceania . They are the private enterprise and they obtained the exporting license in June 2004. So, they can export & ship independently. If you are interested in our business proposal, please don't hesitate to contact us at your earliest convenience. . By the way, they welcome all kinds of OEM projects and custom- designs. Address: No.33, Xicheng road, Guilin, Guangxi, China 541002 Phone 86-773-2156033 fax 86-773-2825093E-mail: jasonhangers@yahoo.com.cn or henry@jasonhangers.com Contact : Mr. Henry Yi
Hanger Manufacturer

Wooden Hanger Manufacturer

Plastic Hangers Manufacturer

Wire Hangers Manufacturer
---

Hangers PLUS with headquarters in Coopersville MI. Hangers PLUS has an extensive line of products and as a member of VICS. They offer a complete line of products that meet and exceed the VICS standards, serving multiple locations. They own their own facilities and manufacture the products that they sell. They are approved hanger supplier for several clothing stores. They provide tops hangers, bottoms hangers, outerwear hangers, suit hangers, intimates hangers and accessories.
Manufacturer Plastic Hangers

Manufacturer of Wood Hangers
---

Mainetti : In the early 1950's, Marzotto recognized the need for ready-made suits, naturally requiring the use of clothes hangers, which at the time were all made of wood. Mario Mainetti worked for a plastics company and together with Romeo conceptualized producing high quality, ergonomically designed, plastic hangers which would present garments better than bulky and expensive wooden hangers. Through theirr network of companies there is always a Mainetti company close at hand providing the same quality, reliability, service and value for money.
---

Taykon Taykon Plastics & Hanger Industries Trading Co.'s present inventory has more than 100 various plastic coat hangers but it is constantly increasing with the completion of new moulds. Taykon's product development department are always working on designing new moulds concerning garment hangers production. The dress hangers designed by Taykon now are supported by patent and useful design patent application.