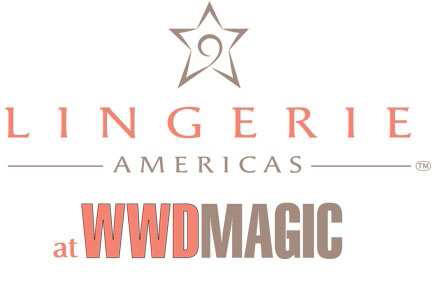 The first edition of Lingerie Americas at WWDMAGIC, held February 12 - 15 at the Las Vegas Hilton, was a success, attracting 1,612 visitors, including intimate apparel boutique buyers as well as general ready-to-wear buyers. The combined force of MAGIC International, the premier fashion trade event in the world, and Lingerie Americas, North America's finest and most respected intimate apparel trade show, offered visitors a unique opportunity to discover the newest trends.

Our first experience with MAGIC International has been wonderful and resulted in a successful event. Together, we offered the best to visitors and exhibitors alike, said Mr. Patrice Argain, CEO, Lingerie Americas. Certainly we can only grow in Las Vegas.

Lingerie Americas brought an invaluable additional resource to our retailers creating a more comprehensive show for them to shop, said Christopher Griffin, Show Director of WWDMAGIC and MAGIC kids. We look forward to connecting the largest gathering of specialty retailers in the world with the best in intimate apparel at another successful show together this August.

Some of the best intimate apparel brands in the industry put their trust in the new event. Aubade, Biatta Intimates, Calida, Chantelle, Fantasie, Felina, Gossard, Hanro, Jezebel, Natori, Princesse tam.tam, Shirley of Holllywood and Simone Prle were among the many busy exhibitors at the show.
Designer Carol Malony said, I wanted to be part of the magic of the MAGIC. Where else is there a million square feet of product being displayed? I wanted to get people to cross over.

Scott Parker, brand and operations manager of UK-based Made by Niki lingerie reported not having a full schedule of appointments but seeing a healthy amount of buyers from traffic.
In addition to meeting with manufacturers, buyers attended the
Eveden Inc. Fit School Seminar, held daily during the show. Frederika Zappe (Eveden National Fit Specialist) demonstrated basic to advanced techniques for fitting full-busted and full-figured customers.
The next edition of Lingerie Americas at WWDMAGIC, scheduled for August 25-27, 2008 at the MAGIC Marketplace at the Las Vegas Hilton, will feature an expanded floor space with more exhibitors as well as special attractions and events designed to increase the visibility of the new show within a show.
About MAGIC International
Every August and February, the fashion industry converges on Las Vegas for the most influential event in the business the MAGIC Marketplace. The next event takes place August 25-27, 2008, in the Las Vegas Convention Center and Hilton. For information, call (310)659-5380 or log onto www.MAGIConline.com. MAGIC International is a subsidiary of Advanstar Communications, the world's largest and most widely recognized organizer of trade shows for the apparel industry producing the MAGIC Marketplace in Las Vegas featuring MAGIC, WWDMAGIC, MAGIC kids, Sourcing at MAGIC, PROJECT, and Pool.
About Lingerie Americas
Founded in August 2002, Lingerie Americas Trade Show's mission statement is to provide the industry with a global networking platform offering a professional environment for Intimate Apparel and Swimwear manufacturers to introduce their new collections, and the opportunity for North American retailers to discover the best selection of brands from all over the world. With two editions each year in New York City and with its August 2007 launch in Las Vegas, Lingerie Americas has become the not-to-be missed event of the industry.
The organization focuses on providing excellent service via its pre-registration, complimentary newsletters, on-line exhibitors list, thought-provoking seminars, discounted rates on hotel bookings, complimentary lunch and breakfast, copies of major international trade press, and more.

Dates for the 2008 editions of Lingerie Americas New York are February 24-26, and August 3-5, at The Altman Building and Metropolitan Pavilion. Lingerie Americas at WWDMAGIC dates are February 12-15 and in August 25
27.
Learn about MAGIC at their profile page here on Apparel Search.
---
You may have interested in women's lingerie stores and our women's lingerie guide.