Long time wearable art designer, and founder of the Pearl Society, Eve J. Alfille launched today the mid-summer series of pearls. Eve's unique perspective on jewelry as wearable art takes the classic strand of pearls and offers it new meaning.

The summer series is a story of two expressions: Pearls at Twilight and Pearls at Play. The range celebrates the movement, unique size, shape and color of pearls either shown as a single creation or strung together with a variation of color or mixed together with stones or gems.

My goal is to show women from the runway to the walkway that pearls are as distinctive and spontaneous as the people who wear them, Said Eve J. Alfille.

About Eve J. Alfille Gallery & Studio French-born, artist, archeologist and gem expert, Eve J. Alfille opened her Evanston, IL-based gallery and studio in 1987. The Eve J. Alfille Gallery & Studio creates one-of-a-kind, art-inspired jewelry hand-crafted at the Gallery. Eve is also the founder of The Pearl Society and an officer of the International Pearl Association.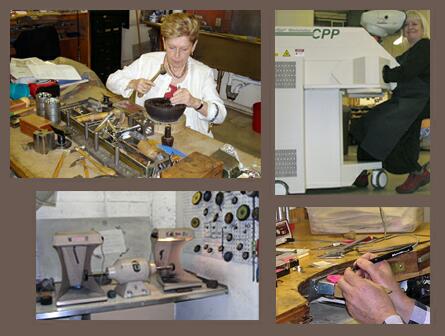 Visit their website at www.evejewelry.com or Eve's blog at www.pearlsociety.typepad.com.