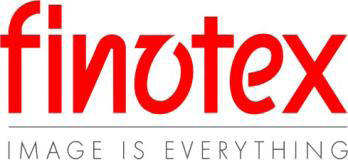 Finotex USA Corporation announced today the expansion of its heat transfer production capacity for its Honduras, El Salvador and Colombia facilities. The company currently services the local and foreign apparel markets in providing heat transfers on rolls and single pieces. According to one of the company's spokespersons, this expansion comes in the midst of an increased demand for tagless garments in the American and International markets.
For more information on all of Finotex's product offerings, please visit the company's website at: http://www.finotex.com.
About Finotex Headquartered in Miami, Finotex develops, manufactures and delivers brand recognition products. As the largest woven and printed label producer in the Western Hemisphere, exceptional heat transfer supplier, digital thermal printing innovator and the packaging partner of choice for the top names in manufacturing, Finotex combines a multinational, around-the-globe presence with precise and relentless attention to detail. Its locations are: USA, Mexico, Dominican Republic, Guatemala, El Salvador, Honduras, Nicaragua, Colombia, Peru, Hong Kong and China.
---
February 2008 Fashion Articles

March 2008 Articles
April 2008 Fashion News Articles
June 2008 Fashion Article Archive
July 2008 Fashion Industry Articles
August 2008 Fashion News Articles
September 2008 Apparel News Articles
November 2008 Fashion Articles