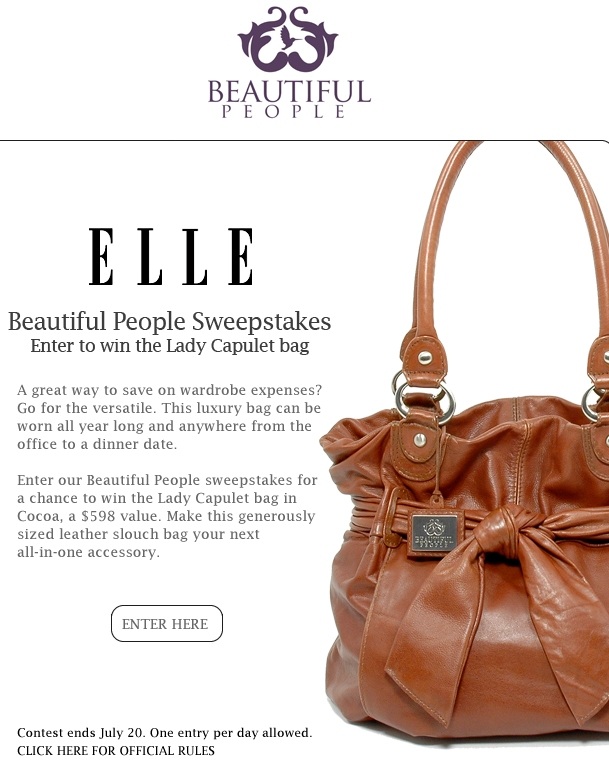 A great way to save on wardrobe expenses? Go for the versatile. This luxury bag can be worn all year long and anywhere from the office to a dinner date. Enter their Beautiful People sweepstakes for a chance to win the Lady Capulet bag in Cocoa, a $598 value.
Make this generously sized leather slouch bag your next all-in-one accessory.
Contest ends July 20. One entry per day allowed.
Learn more about Elle Fashion.
Learn more about Beautiful People on the Fashion Industry Network or at the Beautiful People website.
Read more about Beautiful People:
Beautiful People Brand Handbags Featured on Life and Leisure Television
Fashion Article Posted April 2, 2009
Beautiful People Handbags Showing at Smota (Shoe Market of the Americas) March 2009
Fashion Article Posted February 25, 2009
Follow Apparel Search on Twitter
Women's Fashion Brands Men's Fashion Brands Children's Fashion Brands


January 2009 Fashion News Articles
February 2009 Fashion News Archive
March 2009 Fashion Article Archive