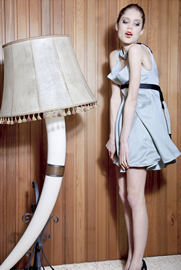 Kiki de Montparnasse embodies the spirit of independence of women. By her behaviour during the twenties and thirties, she put morale back into question. An illegitimate child, which had to fight her way through life to finally become a prominent figure of the intellectual and artistic scene of Montparnasse.
Since then, Kiki is particularly famous for her personality and most of all the photos and paintings, where she poses nude, she has become a true source of inspiration to me. I wanted to create an imaginary wardrobe at the image of her avant-garde character. I like the idea of adapting this intriguing figure from the past to the present.
My work is inspired by the references of the time as well as current standards that creates a unique cocktail. I try to balance the codes of current fashion with my imagination, two contradictory terms I juggle with everyday. This collection is the result of a subtle balance between the practical aspect of the clothes and their unbridled creativity.
Written by Stijn De Boeck.
Rent Fashion for Special Occassion.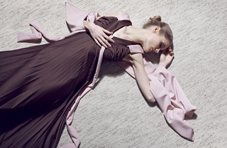 See more fashion images from Stijn De Boeck.