Clothing Model Directory Fashion Model Group
Bring Beauty Back!In a world where movie stars and celebutantes are given campaigns Nolcha vows to give it back to the model where it belongs.
In the past year 78% of magazine covers showcased the same 20 people revolving around the newsstands like Warhol in the Silver Factory. Ad campaigns from Sketchers to Louis Vuitton hired celebs to "hock their merch" citing the "aspirational luxury" approach. Nolcha is different. They understand it is the job of the model to mold with the brand, become the product, shape the image. And they would like to give credit where credit is due.
Nolcha.com is proud to announce the Face of Nolcha Fashion Week NYC September 2009 Competition.
Models submit Polaroid's online to the nolcha.com team in hopes of becoming the face that not only opens the runway show at fashion week, but the image on all of the press campaign material as well.
They also understand that products are bought by the public, therefore they will give the public the final vote. The model with the most votes by July 1 will be deemed the winner. Here is the criteria for entry:
1) Polaroid of face head on smile/no smile, face profile, full body.
2) Body Measurements
3) Where from
4) Current living location
5) Age (for ages 18 and over only)
6) Agency
7) What you think your look can do for Independent designers?
8) Optional: Video of you doing your most impressive runways walk. Please film, and place on
Youtube or FashionIndustryNetwork.com and send them the link (NOTE: Please send Video link only, video attachments, or video tapes mailed in will not be accepted)
Deadline for entry is June 15th. Winner will be announced on July 12th.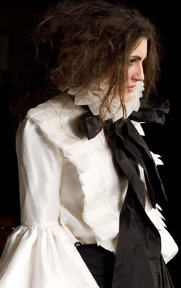 Send all to face@nolchafashionweek.com This e-mail address is being protected from spambots. You need JavaScript enabled to view it/
Prizes Include:
1) $1,000 cash Prize
2) Image on all Promotional Material for Nolcha Fashion Week September 2009: for example; website, event guide, relevant event signage and invitations.
3) Opening the show by being the first model to walk the catwalk in September.
Once again send the above criteria to face@nolchafashionweek.com
Learn more about Nolcha Fashion Week
London Fashion Week Strong Emerging Fashion Brands : Nolcha
Fashion Article Posted February 16, 2009
Amaka Showroom Welcome's Nolcha's International Brands for London Fashion Week
Fashion Event Article Posted February 12, 2009
Lyberty Communications Wins Account for New York Fashion Company Nolcha
Fashion Article Posted February 11, 2009
Nolcha Fashion Week Surges Ahead with Recession Proof Model
Fashion Article Posted January 27, 2009
Nolcha NYC Fashion Week Preview Part 1 September 2008
Fashion Event Article Posted September 8, 2008
Nolcha NYC Fashion Week Preview Part 2 September 2008
Fashion Event Article Posted September 8, 2008
Nolcha Fashion Week New York Tailored to Make Independent Designers Shine Fashion Event Article Posted August 14, 2008
La Dolce Vita in Association with Nolcha's Catwalk Shows
Fashion Event Article Posted March 28, 2008
Nolcha Fashion Week London February 2008
Fashion Event Article Posted January 21, 2008

January 2009 Fashion News Articles
February 2009 Fashion News Archive
March 2009 Fashion Article Archive