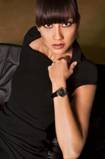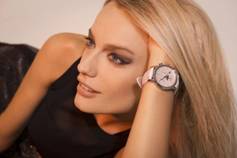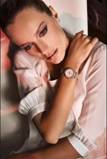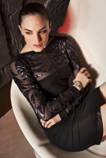 Elegant, understated and contemporary, the Maurice Lacroix "Les Classiques" collection for women offers a range of watches that focuses on the basics. It reflects a desire for simplicity that follows the hands round with all the grace of traditional watchmaking, designed with exquisite elegance and classic timelessness. Watchmaking at its most distinctive.
Visit the
Maurice Lacroix
website to learn more about the ladies watch collection.
Read more fashion news about Maurice Lacroix.
Maurice Lacroix Unique Designpieces Online Auction : Watches
Three, one-off Maurice-lacroix Pontos Decentrique GMT timepieces designed by three of the world's most prolific designers, are now up for auction
until June 19th, 2010.
Fashion Article Posted May 27, 2010

Maurice Lacroix official partner of the What's Your Issue? project - A global youth initiative and competition

Maurice Lacroix is the exclusive watch partner of the US non-profit What's Your Issue? project, a global youth initiative and competition, encouraging the next generation of leaders and social entrepreneurs. The project is outreaching to 200 million young adults to engage in issues and propose local solutions to front-burner issues, submitted digitally via three-minute videos. In 2010, What's Your Issue is inaugurating a new Young Entrepreneur Award, sponsored by Maurice Lacroix. The It's Time for Leadership award will be awarding a special edition watch to the youth winner.


Fashion Article Posted March 2, 2010

You may also want to check out the following fashion accessory video:
Maurice Lacroix Masterpiece Manufacture Automatiques - Never stop moving Movie
Follow Apparel Search on Twitter
Follow Apparel Search on Youtube
Follow Apparel Search on Facebook
February 2011 Fashion Articles