Here on Apparel Search you can learn more about
fashion
in many various ways. Certainly, one way is to read fashion news articles.

If you have suggestions on ways that we can improve this page, please do not hesitate to let us know.
The paper doll-inspired brand Lotty Dotty and is partnering with Innocence in Danger to raise funds for abused children and women affected by child abuse to sex slavery – joining together to eradicate heinous crimes.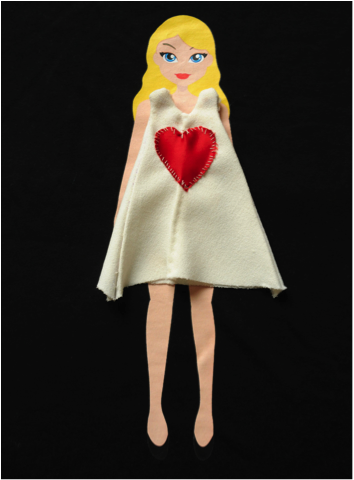 The "Have a Heart" dress is specially designed by co-founder and CEO Shevanne Helmer to remind people to be passionate about the love we have for one another. This package will be sold on their website (www.lottydotty.com) and other websites for $70 -- donating $20 for each package sold to Innocence in Danger. In order to reach their goal of raising $7,000, they need to sell 350 special "Have a Heart" t-shirt packages.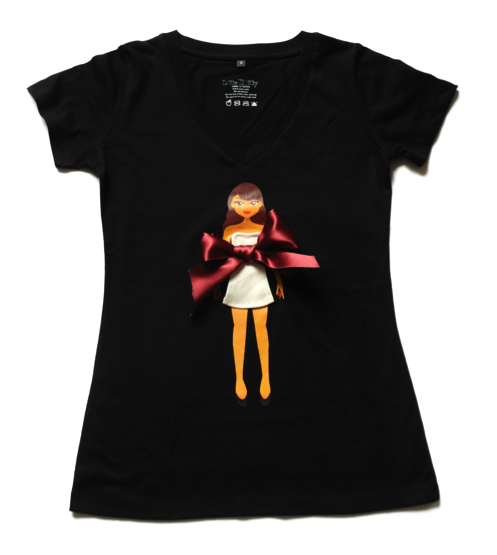 About Lotty Dotty:
Founded in 2009 by Maya Persaud and Shevanne Helmer, two American women living in Paris, France, the company has designed and patented a revolutionary line of high-fashion T-shirts featuring screenprinted doll figures, that can be dressed interchangeably with Velcro-backed designer mini-outfits. Harking back to childhood memories of playing with paper dolls, Maya and Shevanne named the company Lotty Dotty after one of their early favorites. The company also serves as a showcase for unknown talented designers who create the mini-outfit collections, and are promoted on the company's website. Lotty Dotty uses organic and recyclable materials as much as possible and is dedicated to aiding women and children charities. So far Lotty has collaborated with the Susan G Komen for the Cure, the largest breast cancer fundraising organization in the US.
Read more fashion news articles from 2012: January 2012 Fashion Articles, February 2012 Fashion Articles, March 2012 Fashion Articles.
Read more fashion industry news archive from 2011: 2011 Archive - Fashion Articles
Read more fashion articles from 2010: 2010 Archive - Fashion Articles
Read more fashion articles from 2009: 2009 Archive - Fashion Articles

Follow us on Social Networks:
Follow Apparel Search on Twitter
Follow Apparel Search on Youtube
Follow Apparel Search on Facebook
If you want your press releases about fashion to be published, you are welcome to submit them to Apparel Search at any time. In addition, you may want to submit your articles to the Fashion Newspaper.


Fashion Trends
Fashion Trends G+
Fashion Magazines
You may also find the following links to be of assistance:

Fashion Jobs
You may also have interest in the fashion shopping articles ...
If you are tired of simply reading about fashion, you may want to take a break and do a little shopping. If that is the case, you are welcome to visit our shopping section from the links below:
Shopping For Children's Clothing

Here are a few more apparel news resources that you may enjoy.
You may want to also visit the new fashion articles site (FashionArticles.net)
Have you ever dreamed of becoming a fashion designer?