In the Fashion Trends Guide section of the Apparel Search directory, our goal is to provide you with resource to assist you with trend analysis.

Due to the fact that fashion forecasting and fashion trends are extremely important aspects of the fashion industry, there is an entire segment of the apparel industry based around the subject of trend spotting, trend forecasting, and subsequently trend reporting. Below you will find a few resources to assist you with staying in style and trendy.

◊ Fashion Forecasting Services
◊ Color Trend Forecasting Services
Learn more about fashion and fashion trends:
Trend Reports
Here is an example of a fashion trend service: Mudpie Fashion Trends
Fashion Trend Books:
Pantone Books / Pantone Color of the Year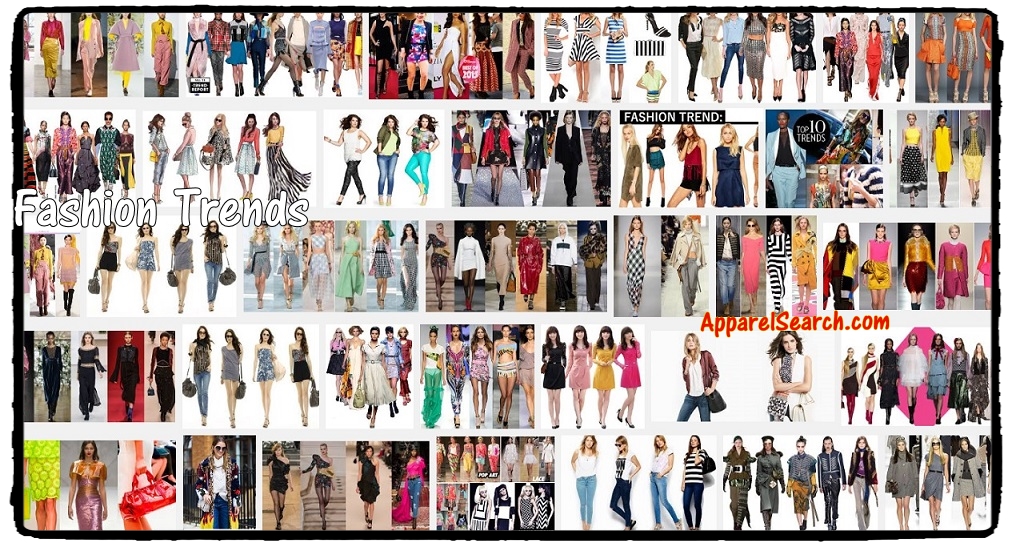 If you really want to know what fashion is currently in trend, you should ask the smartest members of the fashion industry.
If you work for a fashion trend services company, please make sure that your company is listed in this section. It will be beneficial to you as well as other members of the fashion industry that are seeking trend services.
If you have a fashion trend service and you would like a summary of your service highlighted on Apparel Search, you are welcome to contact us.