Summer is synonymous with scorching temperatures and barely there fashion. But with that comes certain style challenges, with comfort taking a backseat to ladylike polish, or vice verse. "It doesn't have to be that way!" Says fashion guru and CEO/founder of Smart & Sexy, Ariela Balk, "You can have it all, the key is looking for solution-based garments and not sacrificing your sense of style – no matter the season."
Here, she shares some of her top tips to ensure you face the season flawlessly:
Incorporate the latest trends – within reason.
Love the neon trend but won't wear for fear of looking like a highlighter? Mad about print, but not quite sure how to mix? Try incorporating one key piece, whether a brightly colored bra under a sheer top or a printed bikini for the beach.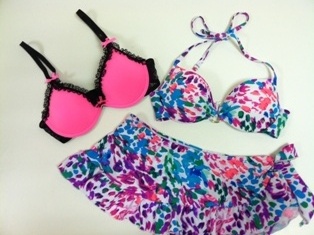 SCOOP BRA ($11.96), PRINTED BIKINI TOP ($16.00), SKIRTED BIKINI BOTTOM ($16.00)
Comfort is king.
Want to add some extra volume to your bustline? Trying to conceal a tummy? Solution driven styles like add-a-size sleepwear or a tankini with 4 inches of extra length ensure your confidence can shine through, whether you're in the bedroom or on the beach.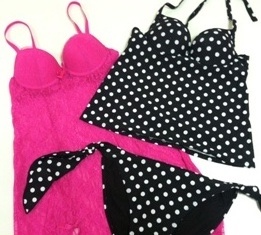 ADD A SIZE SLEEPWEAR CHEMISE ($20.00), EXTREME PUSH UP TANKINI ($16.00), SIDE TIE BIKINI BOTTOM ($16.00)
Size Matters.
It doesn't matter if you're head to toe in the latest Summer fashion – the wrong foundations can ruin the overall look. Be sure to buy bra's that fit, even if the size is a larger number or cup than you're comfortable with, the right bra can make you look pounds slimmer. Check for brands that have a large size run to ensure you will be covered.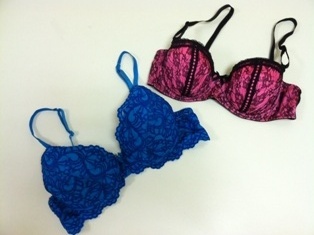 LACE PUSH-uP BRA ($9.94), BOUDOIR BABE PUSH-uP BRA ($11.96)
Available in sizes 34B through 44DD

About Smart & Sexy:
Smart & Sexy is an eclectic collection of lingerie, sleep and swimwear designed to flatter a woman's body and fit into her budget. Created and designed by Ariela-alpha International, one of the largest privately held apparel companies in the country which sells over 60 million garments a year under numerous brand names, Smart & Sexy embraces a woman's idea of what it is to be sexy.
Read more fashion news articles from 2012:
Read more fashion industry news archive from 2011: 2011 Archive Fashion Articles
Read more fashion articles from 2010: 2010 Archive Fashion Articles
Read more fashion articles from 2009: 2009 Archive Fashion Articles