Hollywood heavy-hitters, and up and comers alike, have been spotted on the silver screen and red carpet in fine jewelry line Pippa Small. Stars who have accessorized in the line in the past month include Katharine McPhee, Julia Louis Dreyfus, Christina Applegate, Jennifer Grey, Jenna Fischer, and Laura Vandervoot (90210).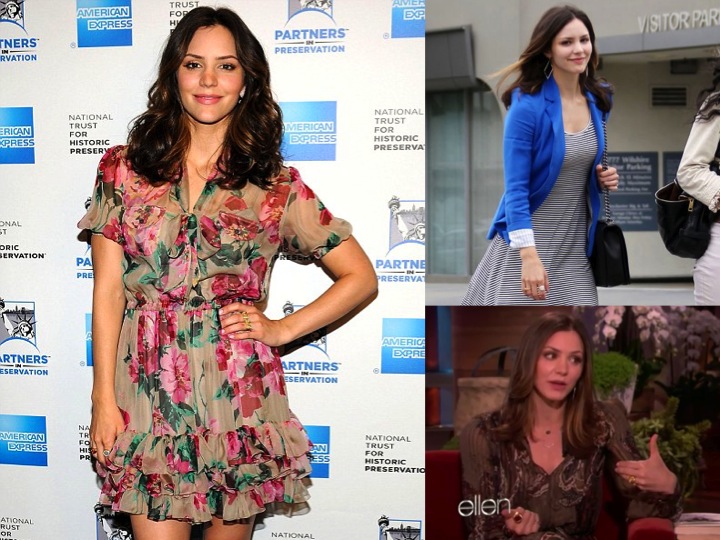 Between Christina's "Tangle" Green Garnet Necklace, Katharine and Laura's Single Moonstone Gemstone Rings, Jenna's Single Carnelian Drop Earrings, Julia Louis Dreyfus's Labrodite Double Drop Earrings and White Geode Earrings and Crystal Zen Ring, and Jennifer Grey's Mexican Oyster Earrings and Labrodite ring, the line's expansive selection of gemstones and styles provides pieces that are perfect for any age, style or occasion.
Pippa Small Jewellery established a niche for humanitarian efforts in fine jewelry over a decade ago and continues to work with Fairtrade goldmines around the world in combined efforts with the indigenous people where the gems are mined and much of the jewelry is created. Pippa Small Jewellery is available online at www.pippasmall.com, www.net-a-porter.com and www.barneys.com, as well as Barney's stores nationwide and in the Pipp a Small North American flagship store in the Brentwood Country Mart in Santa Monica, California.
Read more fashion news articles from 2012:
February 2012 Fashion Articles
Read more fashion industry news archive from 2011: 2011 Archive Fashion Articles
Read more fashion articles from 2010: 2010 Archive Fashion Articles
Read more fashion articles from 2009: 2009 Archive Fashion Articles