Celebrity Events and Award Ceremonies Where Fashion and Style is Important : Red Carpet Fashion Guide
Academy Awards - Oscars: The Academy of Motion Picture Arts and Sciences was founded to advance the arts and sciences of motion pictures; foster cooperation among creative leaders for cultural, educational and technological progress; recognize outstanding achievements; cooperate on technical research and improvement of methods and equipment; provide a common forum and meeting ground for various branches and crafts; represent the viewpoint of actual creators of the motion picture; and foster educational activities between the professional community and the public-at-large.
Golden Globe Awards: Known worldwide for its glittering Golden Globe Awards ceremony held every January. The Hollywood Foreign Press Association is more then simply an award ceremony. They have a mission. And the mission is to establish favorable relations and cultural ties between foreign countries and the United States of America by the dissemination of information concerning the American culture and traditions as depicted in motion pictures and television through news media in various foreign countries.
Grammy Awards: Celebrating music through the GRAMMY Awards for several decades, The Recording Academy continues its rich legacy and ongoing growth as the premier outlet for honoring achievements in the recording arts and supporting the music community. The GRAMMYs are the only peer-presented award to honor artistic achievement, technical proficiency and overall excellence in the recording industry, without regard to album sales or chart position.
Video Music Awards (VMA): An MTV Video Music Award (commonly abbreviated as a VMA) is an award presented by the cable channel MTV to honor the best in the music video medium. Important categories for awards include, Video of the Year, Best Male Video, Best female Video, Artist to Watch, Best Rock Video, etc. It is also a fantastic way to see what fashion has been in the prior years videos and what the celebrities are wearing to the actual award show.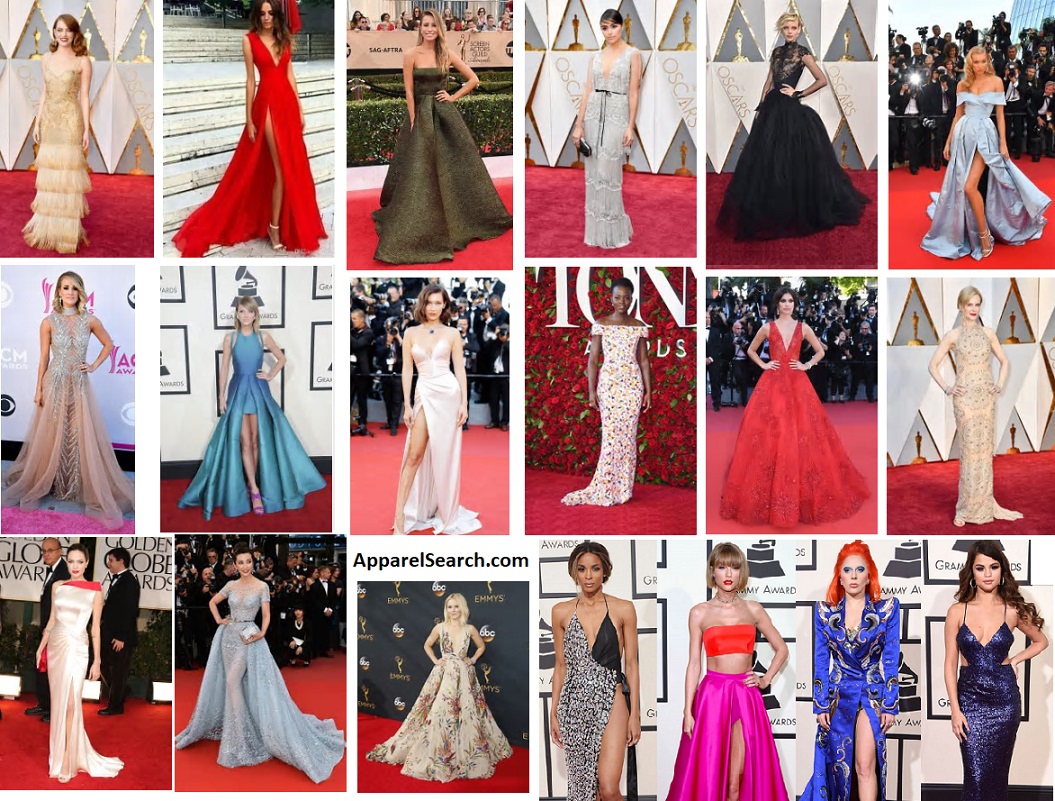 Learn more about red carpet fashion.
Did you see what she was wearing on the red carpet?
Some people watch the award ceremonies to see who will win. We watch the events to see what celebrities will wear.
If you were not searching for fashion celebrity events, you were possibly looking for fashion industry events. If that is the case, try our fashion trade show section.