For those of you with an outstanding sense of style, and the money to match your taste, you may enjoy the following fine luxury retailers.
Barneys New York: Barneys New York is a luxury specialty retailer renowned for having the most discerning edit from the world's top designers, including women's and men's ready-to-wear, accessories, shoes, jewelry, cosmetics, fragrances, and gifts for the home. Barneys' signature sense of wit and style is manifested in its creative advertising campaigns, original holiday themes, and celebrated window displays. Today, Barneys New York operates flagship stores in New York City, Beverly Hills, Chicago, Seattle, Boston, San Francisco, Las Vegas, Los Angeles and Scottsdale along with a preeminent luxury online store, Barneys.com, as well as 25 other stores and outlets across the United States.
Bergdorf Goodman: A New York landmark since 1901, Bergdorf Goodman represents the pinnacle of style, service, and modern luxury. Located on 5th Avenue and 58th Street, it is the leading fashion authority and a singular destination for the most discerning customers from around the globe. Division of Neiman Marcus Group.
Bloomingdales: Bloomingdale's is one of America's only nationwide, full-line, upscale department store. It was founded in 1872 and currently operates many stores in New York, New Jersey, Massachusetts, Pennsylvania, Maryland, Virginia, Illinois, Georgia, Florida, New Hampshire, California,Texas, and Hawaii. In addition, Bloomingdale's has an international presence with a location in Dubai. A division of Macy's, Inc.
Neiman Marcus: For over a century, The Neiman Marcus Group has stayed focused on serving the unique needs of the luxury market. Today, that commitment is stronger than ever. They have stayed true to the principles of their founders – to be recognized as the premier luxury retailer dedicated to providing their customers with distinctive merchandise and superior service. The Company offers upscale assortments of apparel, accessories, jewelry, beauty and decorative home products to the affluent consumer.
Selfridges & Co.: In 1906, Harry Gordon Selfridge arrived in London from Chicago with his heart set on opening his dream store. With his revolutionary understanding of publicity and the theatre of retail, Selfridges flourished under the direction of its charismatic Chief. Harry Gordon Selfridge's spirit of innovation and creativity lives on through its owners today. Since 2003, W. Galen Weston and his family have owned and operated the business. The only store to be named the Best Department Store in the World three times, Selfridges today is more than just the sum of its products - it's a shopping experience that promises to surprise, amaze and amuse its customers by delivering extraordinary customer experiences.
We are sure that other fine stores deserve to be on this page. Let us know your suggestions and we will take your advisement under consideration.
For more luxury fashion stores, we suggest you visit the leading international fashion street destinations area of our consumer section.
You can also learn about pre-owned luxury fashion retailers.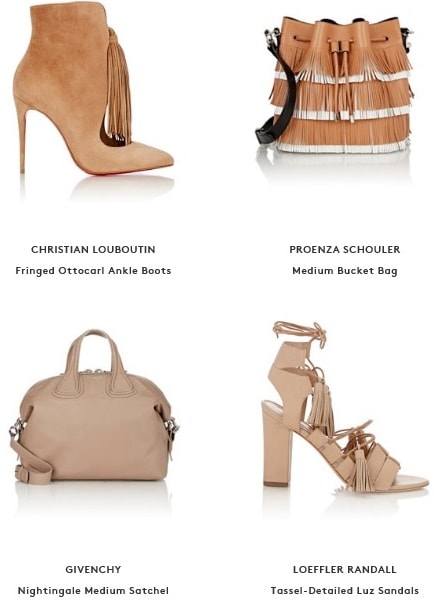 Learn more about luxury retailers here on Apparel Search:

About Neiman Marcus
You may also want to learn more about luxury companies and brands such as Richemont, Burberry, and Gucci.
Thank you for using the Apparel Search website.