Don't just wear clothing. Make sure you spend some time reading about fashion. Being educated could possibly be even more beneficial to you than being well dresses. Feed the brain. Read a new book about clothes, footwear, or any other style relevant topic.
Find trendy new releases as well as classic fashion books that stand the test of time. Learn about the best brands, designers, sewing techniques, and much more.
Discover the best Fashion in Best Sellers. Find the top 100 most popular items in Amazon Books Best Sellers.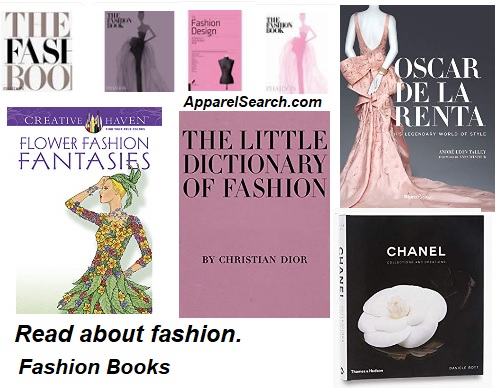 Search for fashion books on amazon.
When you are done reading about clothing, don't forget to also research fabrics. Textiles go hand in hand with apparel, footwear, and accessories.
◊ Amazon Women's Fashion

◊ Amazon Men's Fashion
Have you seen the women's sweaters store, women's shoe store, handbag store, women's pants store, and women's fashion store?
Apparel Search Add Your Company Contact Us About Us Advertise News Letter Legal Help
Copyright © 1999-2022 Apparel Search Company. All Rights Reserved.