Amazon has it all. That obviously includes a huge selection of women's fashion, footwear, and accessories. Each season you'll find a carefully curated assortment of women's clothing and fashion accessories from emerging and established fashion brands–including Guess, kate spade new york, Levi's, Nine West, Anne Klein, Calvin Klein, Clarks, DKNYC, Fossil, Theory, Versace, and plenty more. The Amazon women's clothing selection houses both classic as well as modern on-trend options so you can find exactly what you want. S
earch for your
favorite denim brands, luxurious women's dresses, office-ready looks, everyday tees, swimwear, and other wardrobe essentials. Don't forget to check their handbag and shoe section.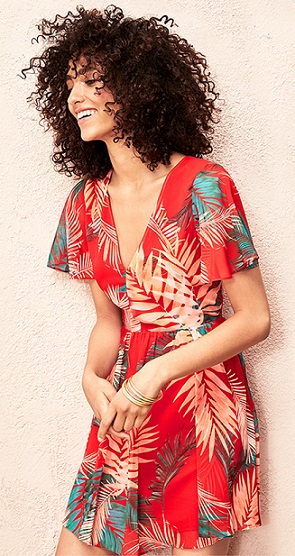 « Intimate Apparel
« Women's Activewear
«
Women's Accessories
« Women's Shoes
«
Women's Pants
«
Women's Socks
«
Women's Hosiery
«
Women's Outerwear
« Women's Sleepwear
«
Plus Size Clothing
« Skirts
«
Dresses
It is generally always a good time to shop for women's fashion. In all honesty, it is difficult to figure out a time that is not good for shopping for women's clothing. So, if you have interest at this moment, you are welcome to get started. Enjoy your shopping.
Women's Clothing at Amazon Pg. 2
Please do not forget to visit our Fashion Shopping section for the latest fashion trends. You can also try the sections below to learn more about clothing for women.
Amazon wants to make your shopping experience as convenient as possible. Enjoy your shopping experience.